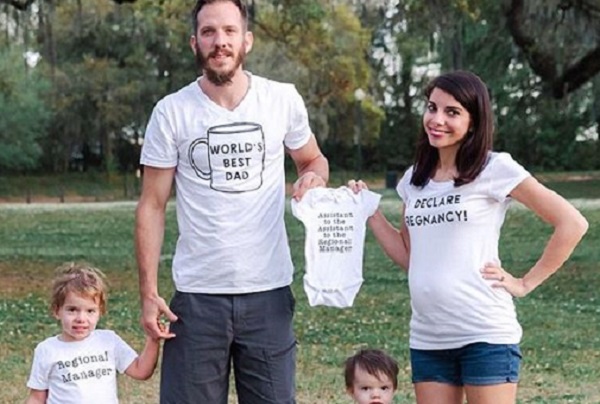 No one can accuse Sarah Elaine Gasperik, 29, and her husband, Chris, 31, of not loving The Office.
The couple have been long-time followers of Michael Scott and the gang, even having a "That's what she said" themed engagement.
Now expecting their third baby, they decided to do an announcement that also celebrates the best of the hilarious sitcom.
Remember when Michael declared bankruptcy?
Well Sarah has got something of her own to declare... pregnancy!
Speaking to Buzzfeed, Sarah said that they love quoting the series and have watched it the whole way through at least 15 times.
Looking on Pinterest for Office-themed pregnancy announcements, she was surprised to see that it hadn't been done before. So they decided to do it themselves.
For dad Chris, they took inspiration from one infamous mug.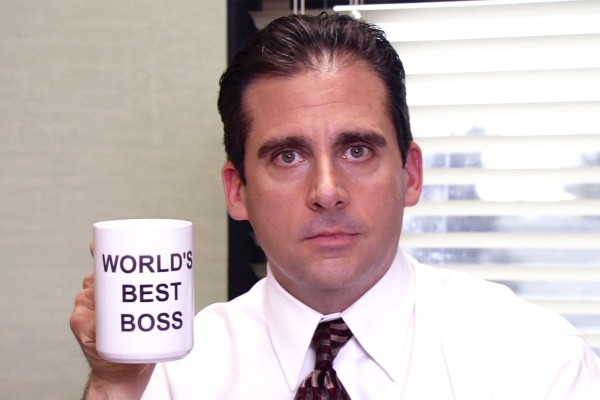 But we all know who are the real bosses around here! Remember when Jim convenience Dwight that he needed an Assistant to the Assistant to the Regional Manager...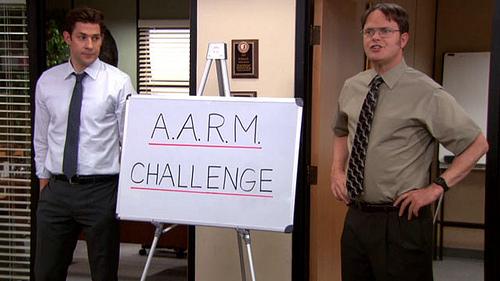 Well the soon to be big brothers got to have fun with that hierarchy! Lucas, 3, was the Regional Manager, and Kai, 17 months, was the Assistant to the Regional Manager, with the position of Assistant to the the Assistant to the Regional manager soon to be filled...
Sarah, a professional photographer. Used a tripod to take the pictures herself and ordered the t-shirts and onesie from a local t-shirt company.
"The most challenging part was getting the outdoor photos," she said. "The boys didn't want to cooperate and there were a lot of bugs flying around. But mostly, it was a fun shoot."
She hopes that this will encourage more people to do Office announcements in the future.
I declare this to be a great idea!