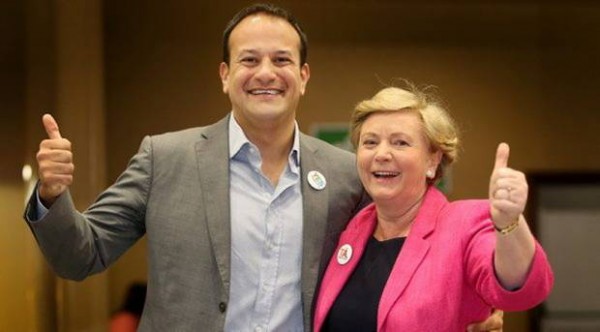 Tánaiste Frances Fitzgerald and Minister for Social Protection, Leo Varadkar have chosen Father's Day to announce that the long-awaited Paternity Bill will be published tomorrow.
The bill means that all fathers will be entitled to two weeks of paternity leave and two weeks of paternity benefit after their child is born.
The bill also provides for the event of stillbirth or death as both parents will still be entitled to leave.
Fathers will be entitled to a paternity benefit of €230 per week for the two weeks of leave.
The full bill, which will be published tomorrow, will treat same-sex couples with the same entitlements as other couples. And it will also apply to fathers of newly-adopted children.
Minister Varadkar said of the new bill:
"Parenting is changing and fathers are more and more involved in raising their children
"The more time that fathers can spend with their babies the better.
"Paternity Leave and Benefit can be taken at any point up until the child reaches 28 weeks of age.
"It is good news for fathers, good news for families and good news for a better society as well."
Ireland was one of the only EU Member States with out any provision for paternity leave.
It is expected that the bill will be introduced by the end of July.
SHARE this great news for new parents.