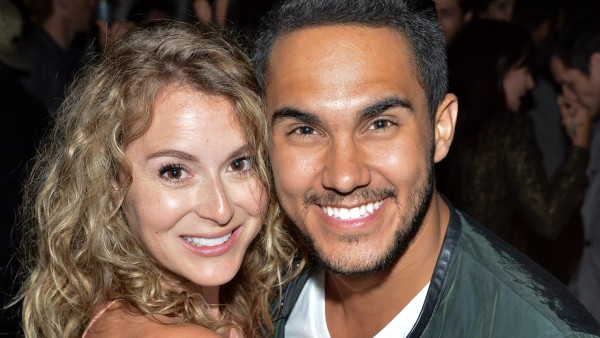 We couldn't believe it when earlier this summer we heard that Carmen from Spy Kids was having a kid of her own.
Yes, 15 years after the movie launched her career, Alexa PenaVega is expecting her first child with husband Carlos.
Announcing the news in June, Alexa shared an adorable snap on her Instagram saying:
"I cannot believe I finally get to say this... we're pregnant!"
Since then the pair have been sharing adorable snaps of Alexa's growing bump and now the couple have announced the sex AND the name of their unborn baby.
Alongside a picture of her sonogram, Alexa said:
"Ocean King PenaVega. We can't wait to meet this little blessing."
Explaining the interesting choice of name, the actress said:
"For those asking about our name choice... God called the dry ground 'land' and the water the 'seas'. And God saw that it was good. That is why we went with Ocean. And he is a son of the one true 'King'. For us it has a beautiful meaning."
SHARE your thoughts on the tots name.