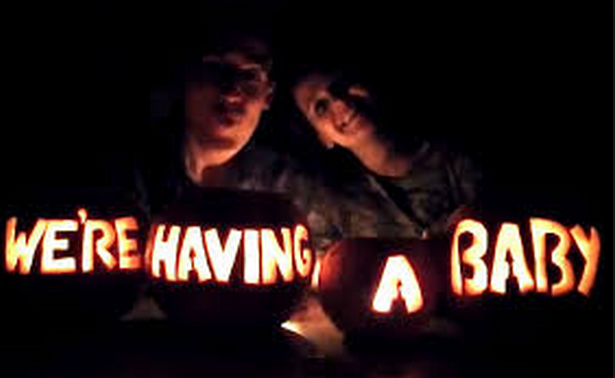 Halloween is the season to get really creative and these parents-to-be certainly used their time, their pumpkins and their artistic skills wisely when making their big announcement.
Some are cute, some are REALLY cute and some are just plain weird, but there's no doubting the excitement that these couples are feeling in the run-up to their baby's arrival.
If you're on the hunt for fun ways to tell everyone you're expecting, you'll get plenty of inspiration below:
1. Ok, we admit it. This scared us a lot, but you can't fault this mum-to-be's creativity, right?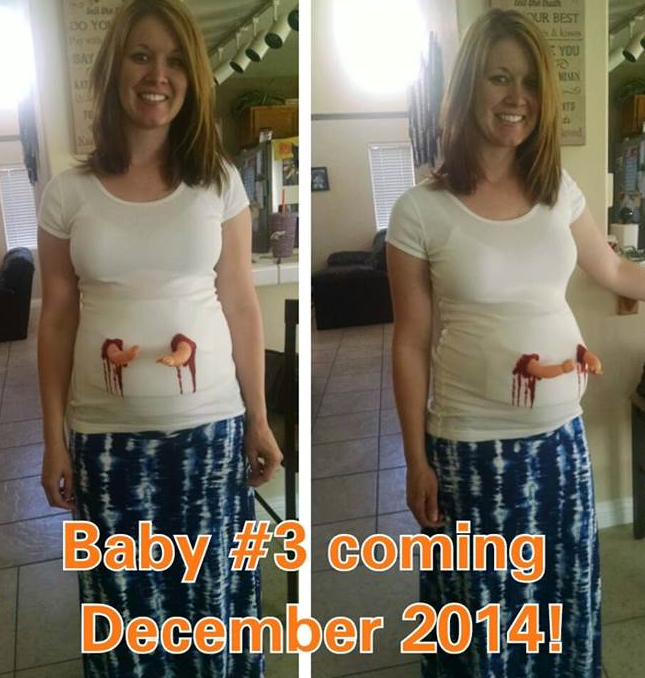 2. Oh, cuteness overload!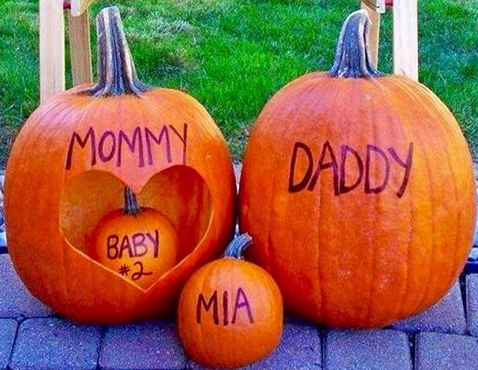 3. Some families are naturally cooler than others and that's just something we all have to live with it. This is one of those families.


4. Ok, so their carving may leave a little to be desired,(we imagine they look a lot happier about their big news in real life), but great twist on the traditional Halloween chant!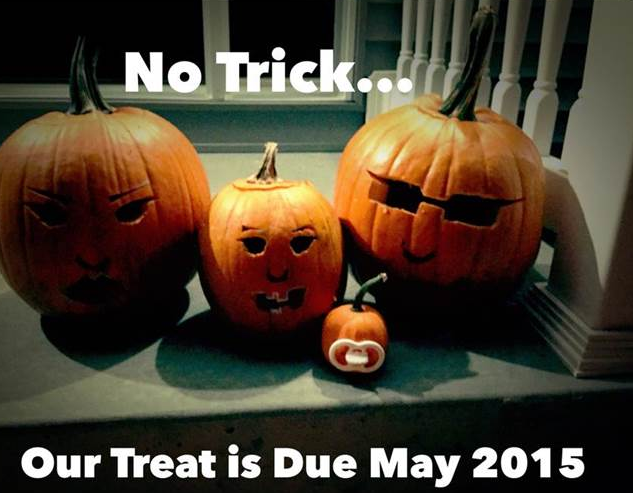 5. Aw, how proud and protective does this soon-to-be big brother look?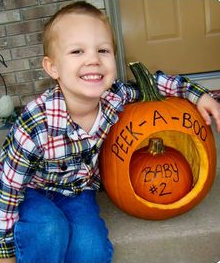 6. This couple have managed to bring their little bump into their costume in a really creative and unique way - we love this!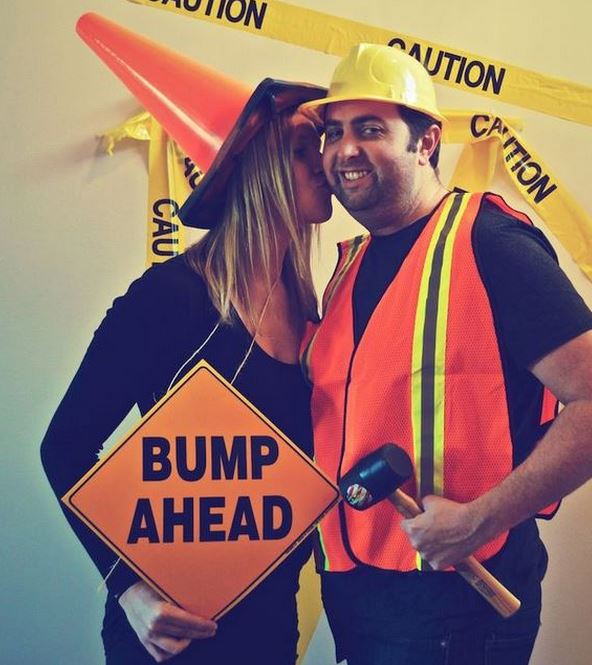 7. You don't have to goo too mad; this couple have proven that less can definitely be more.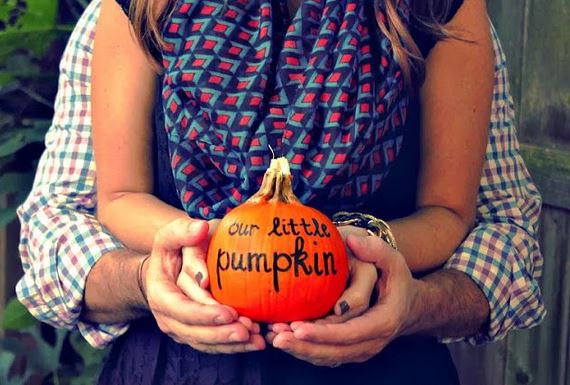 8. It took us a minute or two to understand how this was Halloween-related - until we saw her costume!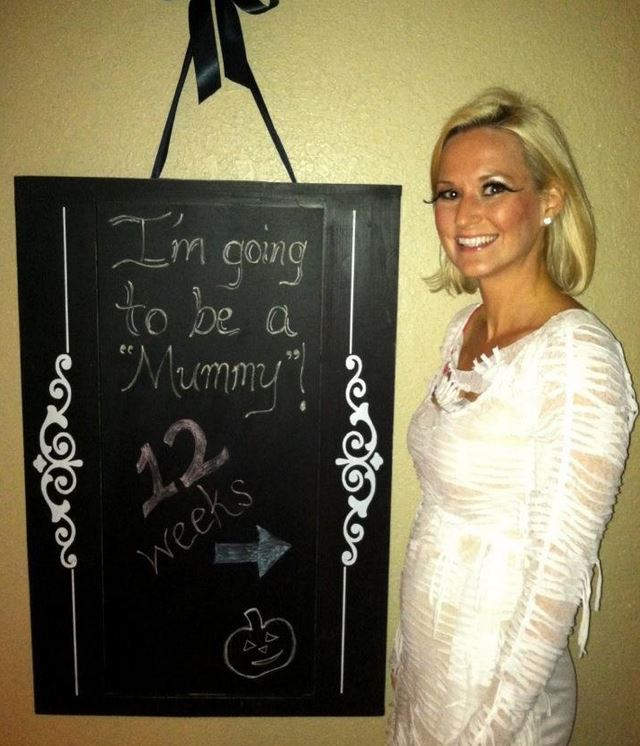 9. This family may have skipped the carving part but it's their rhyme that has won us over!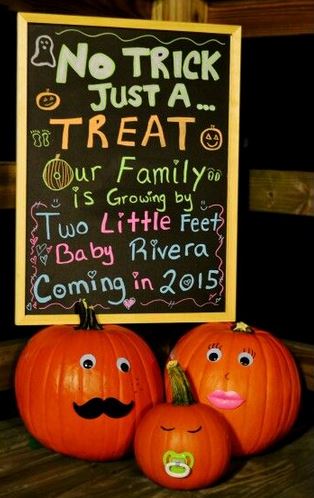 10. We're assuming that's a dog sitting on top of Mummy Pumpkin... It is, isn't it?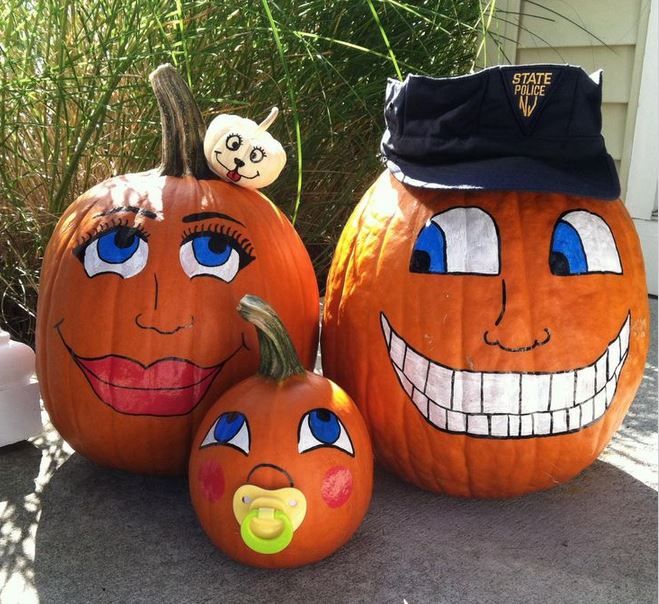 images via Pinterest