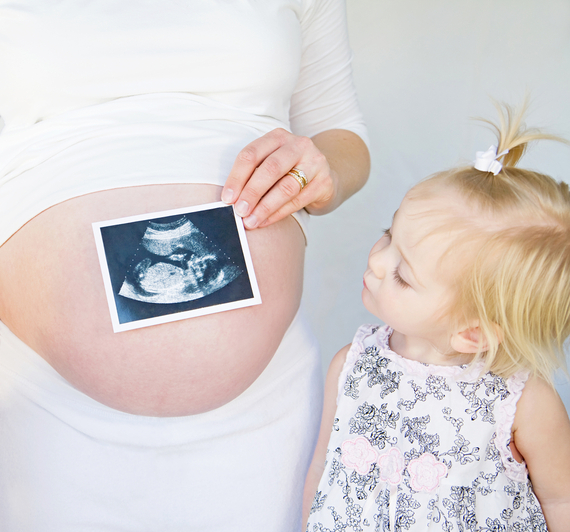 Being a mum already means you have the added pressure of telling your kids, along with your extended family, that you are expecting another baby. If you are worried about how your children will react to you telling them that you are pregnant, these really fun ways will help to make it that bit easier.
Buy them a t-shirt
Wrap up a t-shirt that says "I'm going to be a big sister" or "I'm going to be a big brother". Watch their reaction as they open the gift.
Put a sign up in the front room
Put a sign up in the front room that says "baby number x is coming" and write when your due date is. Make sure you put it where they are bound to see it, like on the TV for example. They will probably be a little confused but it breaks the ice to tell them.
Bake a cake
Bake a cake and put a picture of the baby scan on the top. Write your due date on it with icing sugar and serve it after dinner.
Send them a card
Get a congratulations card and pop a copy of the baby scan in the centre. Write "congratulations, you are about to become a big sister/brother" on it, send it to your little one in the post and make sure you are around when they open it to answer questions.
Take them to the baby scan
Instead of just settling for a baby picture why not take them to see the real thing. If possible bring your kids along to one of your ultrascans and let them see just how small the baby is.
Fill your kid's room with blue and pink balloons
Fill your kid's room with blue and pink balloons and when they ask what they are for you can tell them that you are expecting a baby. This is great for younger kids as the balloons will help them to associate another sibling with fun.
Books
Books are great for younger kids and a book about becoming a big brother or sister will help get the conversation started on your new arrival. Wrap it up as a gift to really make you child smile.