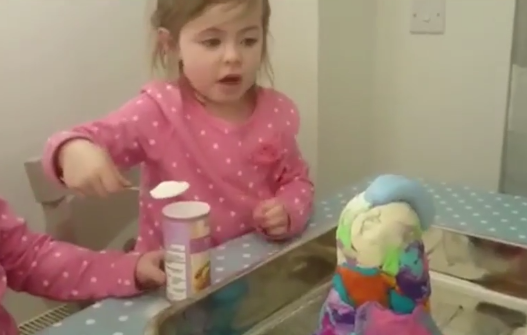 With the ever growing popularity of gender reveals, there are bound to be a few that don't go quite to plan.
That certainly can be said for this latest offering.
Taking a very original spin on the classic gender reveal video, Lyndsay Far had the whole thing figured out.
Building their very own rainbow volcano, this mum and dad filled the structure with either pink or blue foam to signify whether they were having a baby girl or a baby boy.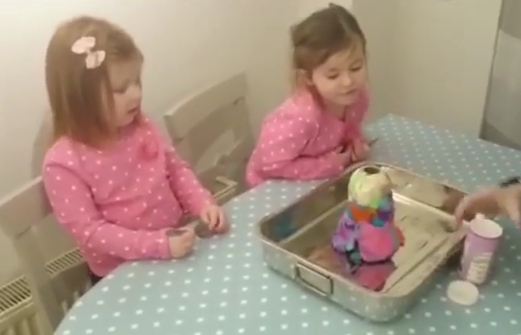 Letting their two daughters do the honours, the pair handed them spoonfuls of powder to pour into the volcano which would cause an eruption of colour.
"Mummy and Daddy found out today whether you're going to get a little sister or a little brother," Lyndsay says in the video shared on Pretty 52.
"If the lava is pink, you're getting a little sister. And if the lava is blue, you're getting a little brother."
Carefully adding the powder into the volcano, the two girls looked excited to find out who would be joining their family next.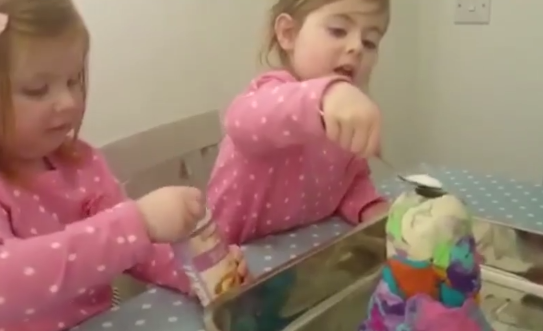 Well, it wasn't long until the volcano erupted, but Mum and Dad didn't quite get the reaction they were hoping for.
"Oh, here we go," said an excited Dad. "What colour is it?"
With a slow exhale, the little girls responded: "blue".
"I didn't want it to be blue," said the eldest of the pair.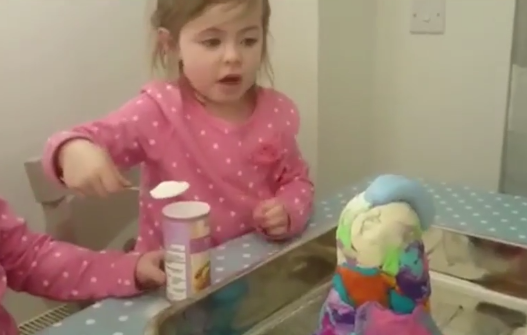 Their disappointment quickly turned to upset, with the little girl breaking down in tears, and their parents couldn't help but laugh in the background.
"You're getting a little brother," said Mum, in the hopes of saving the situation.
However, with their dreams of forming a three-piece girl band squandered, these sisters were having none of it.
"Aw, I wanted pink!"
Determined to get their way, the girls shared their suspicions that their mum and dad had made a mistake.
"Nooo! You made it the wrong colour."
The video shared on Facebook has been viewed nearly 1.5 million times in just three days, and we can see why.
Watch the hilarious video in full below.