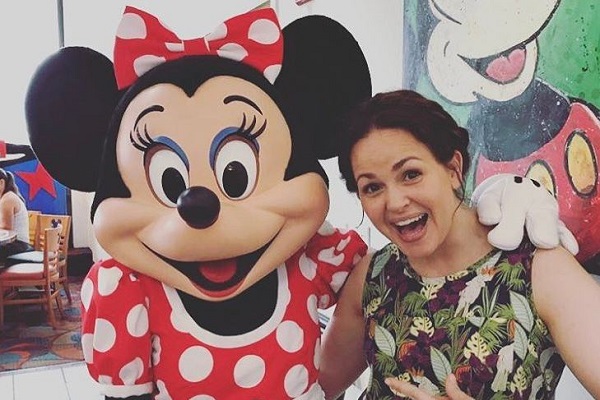 Giovanna Fletcher is expecting her third child with McFly's Tom Fletcher. The mum has been through pregnancy twice before, but there's something different about her third. The author shared that this is the first time where she has been pregnant during the summer months.
She took to Instagram to ask fellow mums for advice on how to cope with pregnancy during the hot summer months.
She wrote, "Decaf iced-latte, feet in a paddling pool and watching the boys run around the garden with Tom."
Giovanna explained that she was looking forward to more days like this over the coming months, but she was feeling a bit worried about the summer heat.
She asked her followers, "Did you spend the summer sitting in front of a fan? Putting cold flannels on your head? Munching on ice?"
Mums quickly flooded the comment section with their words of wisdom, from how to deal with chub rub to the best food to eat when the heat is too much.
One mum shared, "Put your bras in the freezer for 10-20 minutes before you wear them. Brill if you have sore/tender tatas."
Another added, "Ice bucket for your feet is an absolute must!"
"The best thing I bought during my summer pregnancy was a ceiling fan in the bedroom... absolute bliss," said one mum.
Another mum added, "Don't forget lots of high-factor sun cream. Skin is even more prone to burning when preggers!!"
One mum shared some empowering advice, "Don't be afraid to let that belly out with pride. It's so nice to have fresh air on my big gorgeous pregnant belly."
Have you got any helpful tips for summer pregnancies?