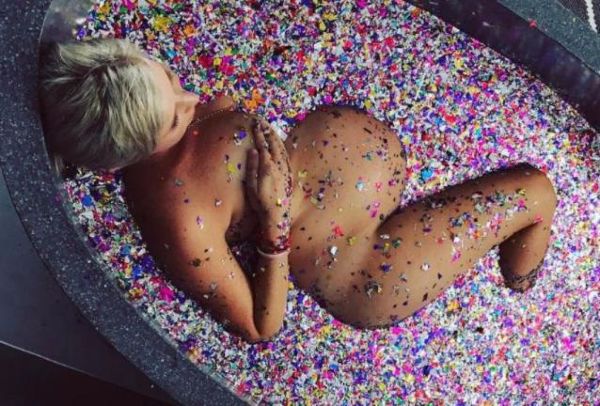 It is safe to say that 2017 is all about glitter. It has been the sparkliest year of all time, from unicorns to rainbows - 2017 really is all about fun and over-the-top bling.
This trend has even affected one of our favourite photography projects - the maternity photo shoot - in unexpected ways, and we are so happy about it.
We've all seen the milk bath photo shoots right? Well, now we have GLITTER BATHS, and they are really amazing to behold. Maternity photographer Melissa Jean has done a couple of these shoots, and the results have been extremely special.
While we can't help but be concerned by the fact that glitter is so messy, Melissa insists that the bathroom she shot in was spotless less than 45 minutes after the shoot. As mums who are constantly cleaning up after messy little ones, that comes as quite a relief!
If you love your glitz and glam, then this alternative maternity shoot idea will definitely be right up your street. However, if all that glitter is a little too much for you, why not get creative with some other cute ideas?
How about adding some beautiful flower petals in your bath shoot?
There are so many ways to make your maternity shoot extra special, capturing those timeless memories.