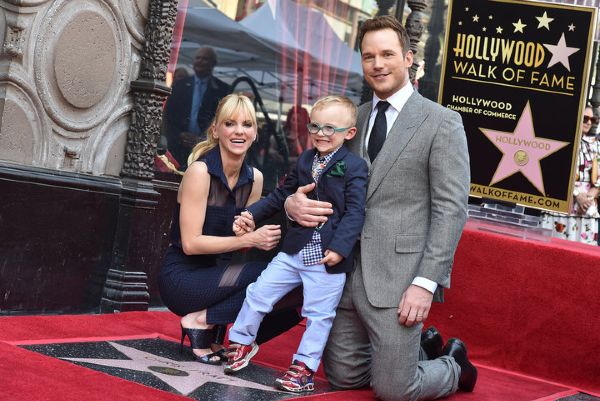 If you take a look at Anna Faris or Chris Pratt's social media accounts, you'll know that their son Jack is well loved. The adorable little boy always seems to have a smile on his face, but Anna has revealed that things haven't always been easy for her five-year-old son.
Speaking on her podcast Unqualified, the mum opened up about the numerous battles Jack faced.The actress explained that Jack was born two months premature which left both her and Jurassic World star Chris Pratt in a state of shock.
"When Jack was born two months early, it came as a huge shock. And suddenly, your whole world shifts," Anna admitted.
The What's Your Number? actress shared that her son had to have numerous operations at a young age, "Jack had a few surgeries — he had a few hernia surgeries, he's had a few eye surgeries and he had a little heart issue as well."
Luckily, a team of supportive doctors and nurses were there to reassure the new parents during the harrowing time.
Anna and Chris welcomed their baby boy into the world in 2012, but Chris revealed that looking back at photos of their baby boy can be overwhelming.
The Guardians of the Galaxy actor told GQ, "He was born at three pounds. The baby was so beautiful to us, and I look back at the photos of him and it must have been jarring for other people to come in and see him."

Chris and Anna have since separated, devastating fans with the news that they filed for divorce in 2017, but the parents have stated that Jack is their main priority and they will always make sure that their darling boy is happy.
Anna told E! News that their son will always be, "surrounded by so much love, no matter who he's with."
With Anna Faris and Chris Pratt as his parents, it's safe to say that Jack is one lucky kid!