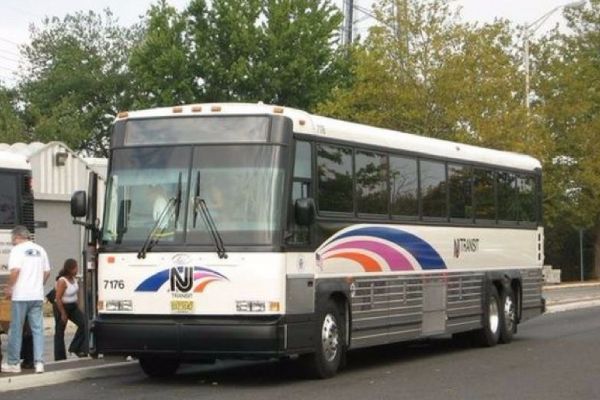 An expectant mother has revealed her disgust at being removed from a bus in New Jersey after a malfunction with the bus app which meant she couldn't pay her fare electronically.
The woman who only identifies herself as "Maria" then attempted to pay in cash but was $1.50 short of the $4 fare she needed to travel to the Port Authority station in New York.
To her shock, the bus driver refused to let her travel even though the app malfunction was not her fault. Maria, who is seven months pregnant, later took to Twitter to express her upset at being removed from the bus during rush hour on July 20.
Tweeting New Jersey Transit, she wrote: "I am seven months pregnant and the bus driver took me off the bus because the app didn't work and I only had $3 on me instead of the $4.50".
NJ Transit officials have responded to Maria's complaint in an interview with NJ.com and have apologised to her for how the bus driver behaved.
@NJTRANSIT I am 7 months pregnant and the bus driver took me off the bus bc the app didn't work and I only had $3 on me instead of the 4.50

— Maria (@MariaRgd) July 20, 2017
Regarding the MyTix app problem, they said the app had been down for about two hours from 7.30am that morning.
Other passengers also reported being denied entry to buses that day because drivers had not been made aware of the app malfunction.
A spokeswoman for NJ Transit, Nancy Snyder said drivers had been made aware of the problem with the app and were instructed to allow passengers on board.
However, this particular driver did not appear to be aware of the problem.
Ms Snyder said they did not condone the bus driver's shocking behaviour.
can you let the bus drivers know. The bus driver just took me off the bus bc my app didn't know

— Maria (@MariaRgd) July 20, 2017
"Our customer's experience was unacceptable," Ms Snyder said. "The bus operator is being re-trained."
NJ Transit reached out to Maria on Twitter asking her to forward on the location of the bus stop and route number so they could "address" the situation.
Maria responded saying she hadn't gotten the four digit number of the bus but forwarded the route and her bus stop location.
The mum-to-be received an outpouring of support on Twitter from concerned members of the public.
"I can't believe that not one passenger stepped up to give her one buck fifty," one wrote in disgust.
NJ Transit Riders Kicked Off Buses Because Ticket App Won't Work https://t.co/3krtTopPYv pic.twitter.com/whDJRVxo1c

— Gothamist (@Gothamist) July 20, 2017
"Shaking my head. People don't give a damn about others anymore," another wrote in response.
Bus company Skeddadle even stepped in to offer the mum-to-be a free ride to New York if she still required one.
It is shocking that a heavily pregnant woman would be told to leave a bus in this manner, we hope Maria has recovered from her ordeal and that the bus company will learn a valuable lesson from this.