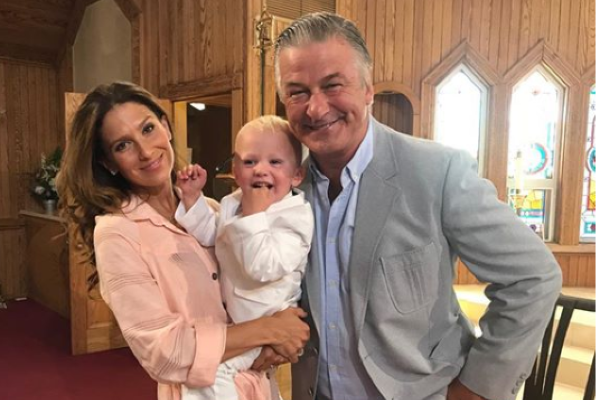 Our post-pregnancy bodies come in all shapes and sizes.
Here at Mummy Pages, we believe every stretch mark, and the loose skin our babies leave behind should be celebrated.
Post-natal bodies should be normalised and embraced.
Hilaria Baldwin has opened up about wanting to achieve this goal and has documented her body's postpartum journey with her followers.
The 34-year-old fitness guru has now uploaded a picture of a side by side of her at nine months pregnant, 12 days after giving birth, and now.
Hilaria gave birth to a baby boy, Romeo Alejandro, four-and-a-half months ago, in May.
The new mum divulged in the caption the secret behind her incredible figure.
The mum-of-four captioned the side by side photos: "The recovery from baby number 4 continues....I share my journey and posts here because I believe so strongly that smart exercise, good eating, and a calm mind= healthy body."
"And I want you to experience it too because life is so worth living to it's max...and you are so worth it," she added.
Baby Romeo Alejandro has been welcomed into a full house, with three older siblings; five-year-old Carmen Gabriela, Rafael Thomas, who's three, and two-year-old Leonardo Angel.
It's a busy household for Alec and Hiliaria, who wed in 2012.
The 60-year-old actor is also dad to 22-year-old Ireland, from a previous relationship with Kim Basinger.