Our bodies go through a lot during pregnancy. Fatigue, bloating, loss of firmness, stretchmarks and dark spots and that's before we even get to the giving birth part! And yet often, beauty brands forget to focus on the specific needs of the bodies of women going through their pregnancy journey. The type of skincare we need changes along with the needs of our bodies.
We need firming, lifting, intensely hydrating products that have been specifically formulated with us in mind. And even if they are suitable for us, how are we supposed to know? It's rare that you see a product that actually tells you that it's specifically made with pregnant women in mind. Usually we end up scrolling through endless ingredients keeping an eye out for potentially harmful chemicals.
But Clarins have poste the most fantastic resource to their page, listing the items that are not only suitable for pregnant women, but have actually been specifically made for their individual needs! It features pre-, during and post-pregnancy sections to help you find the products you need for your situation and stage. We've picked out a few of our favourites below to show you the sheer range of products that are an exciting development in caring for our amazing bodies.
During Pregnancy
This section targets dark spots, fatigue, dehydrated skin and bloating. Our pick from this section was the V Shaping Facial Lift Flawless contour sculpting serum. When we become pregnant, it can be a shock how quickly our bodies change. We feel huge and it seems every part of our body has bloated overnight. But one that particularly bother sus is our face. But Clarins product allows us to experience the latest advancement in contouring! This contouring serum takes action against the pull of gravity to visibly sculpt, slim and depuff facial features to reveal the perfect contour.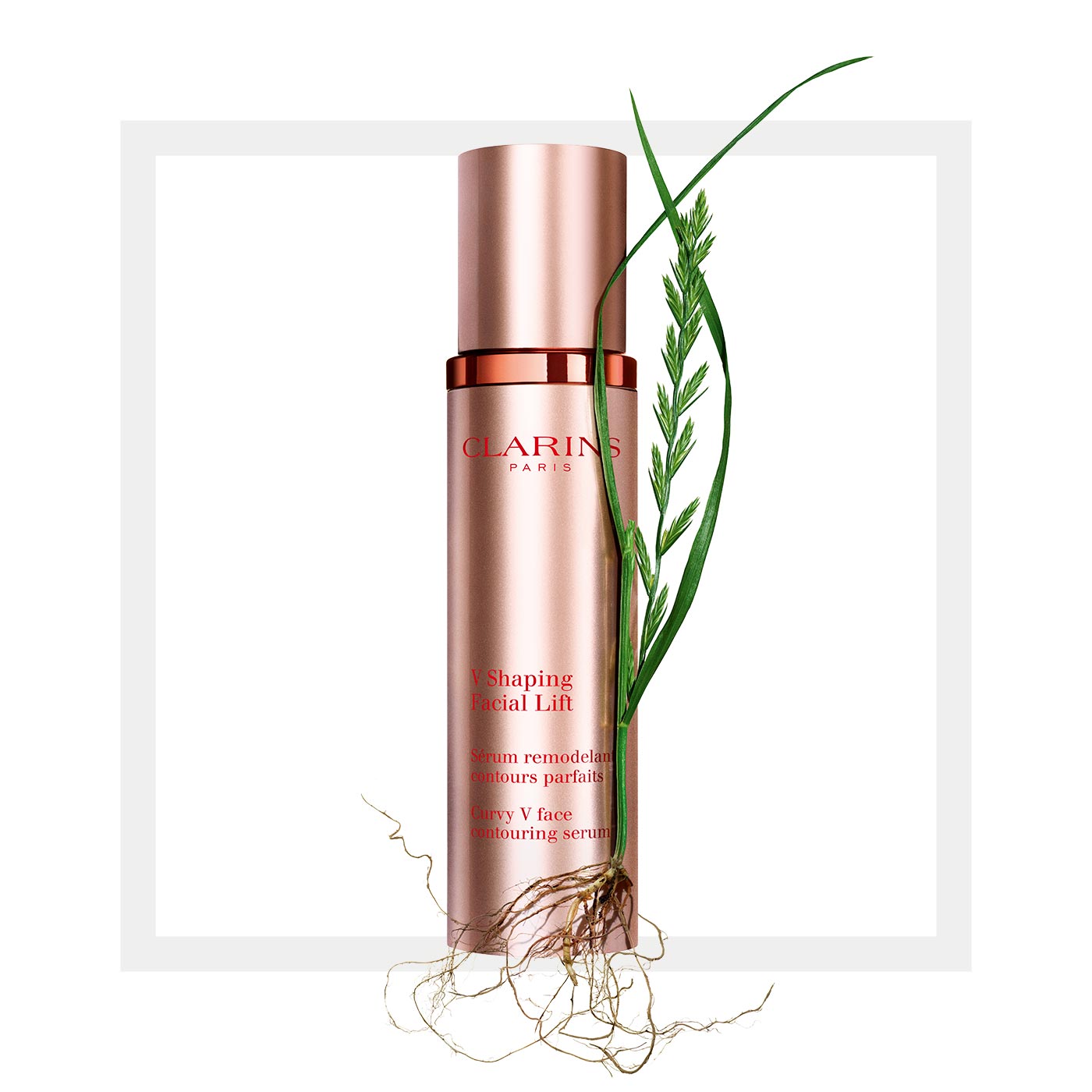 Clarins Laboratories has identified the "lifting" power of Organic Agropyron, a wheat grass, to help fight against the pull of gravity that results from exposure to UV rays and pollution. A powerful blend of plant extracts—including Guarana and Oat Sugars— visibly lift, slim, and redefine facial features. Zerumbet Ginger extract and escin from Horse Chestnut help release excess water to visibly refine, relieve and reduce puffiness. Hyaluronic acid intensely hydrates the skin.
The delicate, ultra-sensorial texture leaves skin soft, smooth and comfortable. The lifting serum that refines the face and accentuates your most alluring curves to reshape contours and profile.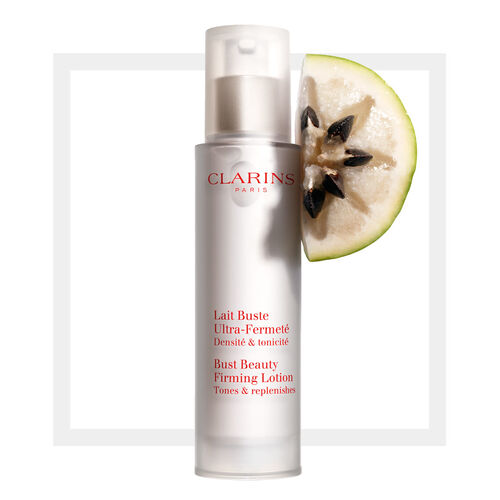 Other problems that a lot of us experience is tired legs and heaviness, stretch marks and a loss of firmness which is why the Bust Beauty Firming Lotion is an absolute God-send. Get your breasts back into shape with a nighttime treatment formulated with Vu Sua and Bocoa extracts — two ingredients that form an invisible "natural bra" that instantly provide a firming effect and tone to the bust area. It visibly replenishes and provides a tightening effect to skin from base of breasts to chin. The Bust Beauty Extra-Lift Gel is another firm favourite in this area, with the refreshing bust gel delivering an immediate "lift"- visibly improving the shape of the bust area. Collagen-boosting Vu Sua extract helps strengthen, firm, and tone. The bust firming gel ensures your bust is smooth by tightening skin and fighting lines.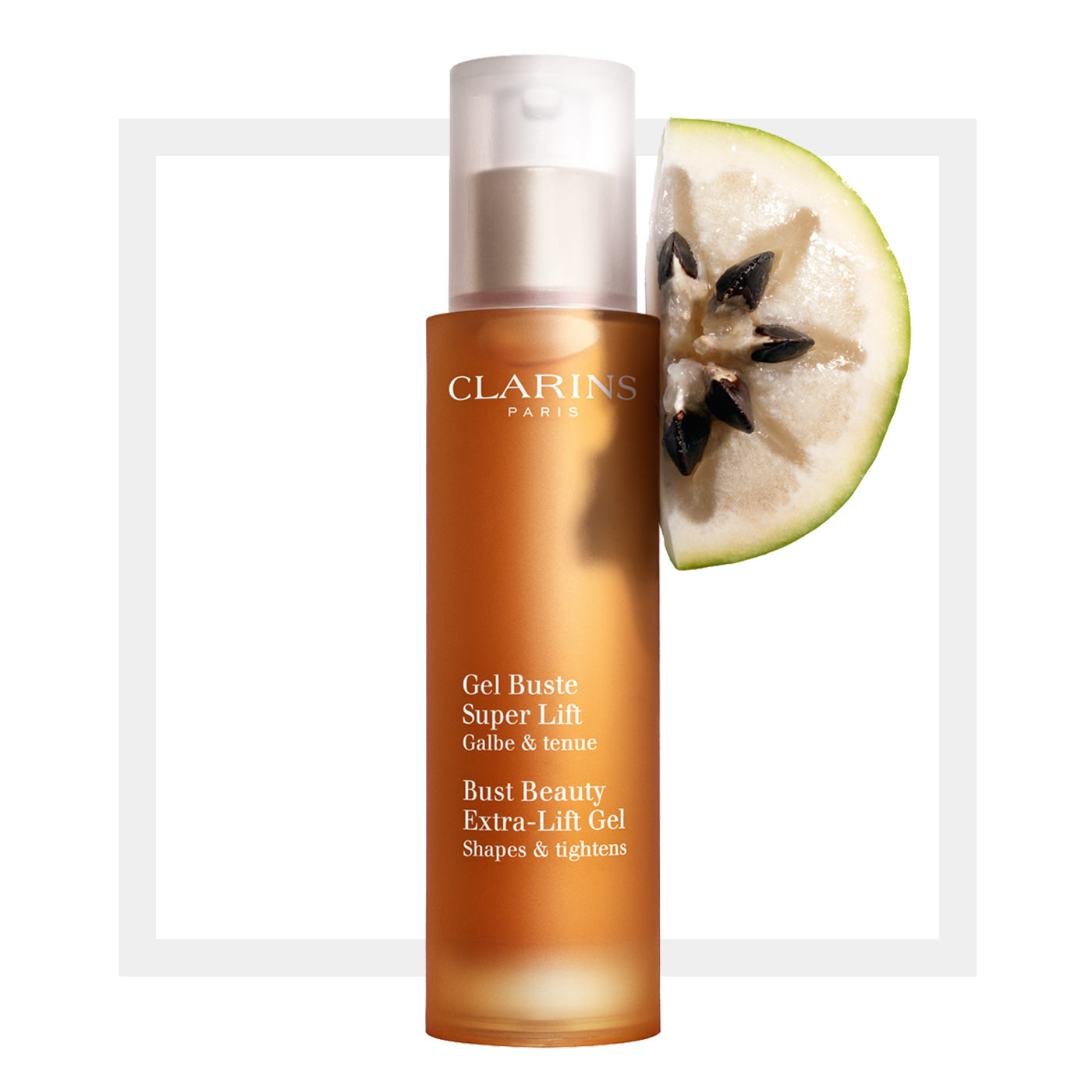 Stretch marks are another major pain to deal with during our pregnancy, with our bodies rapid changes leaving their mark. Body Partner Stretch Mark Expert allows you to apply a solution directly to the problem, with its new and improved plant-powered 'Mum-Friendly' formula! dA gentle stretch mark cream that addresses stretch marks caused by pregnancy and weight fluctuations. This fast absorbing, plant-based formula blended with minimal ingredients chosen precisely for their highly effective properties helps target stretch marks and gently comforts the skin.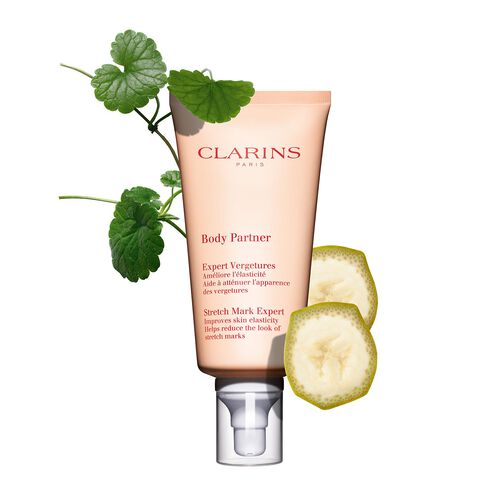 Through extensive research, the Clarins Laboratories discovered a new and exclusive PhytoStretchComplex—a powerful blend of Centella Asiatica and Organic Green Banana extracts—to promote visible skin firmness and elasticity. Soothing, Licorice-derived glycyrrhetinic acid and nourishing Hazelnut oil relieve feelings of tightness—leaving skin smooth and comfortable. The nourishing cream is housed in an airless tube to preserve the formula, and the built-in pump allows for an easy, convenient application. The ultra-sensorial cocooning texture glides on and melts into the skin for a finish that feels lightweight and comfortable.
After Pregnancy
The 'After Delivery' sections focuses mainly on weight gain and retrieval of firmness again. The Body Shaping Cream nearly sounds too good to be true but reviews rave about it. It's the ultimate contouring care with a reinforced action to fight stubborn fat. Combining effectiveness with pleasure, Body Shaping Cream offers triple refining, firming and beautifying benefits and an incredibly soft, smooth texture designed for massage. This fresh, comforting cream contains Poppy extract which helps to reduce the look of stubborn curves and caffeine, an active ingredient well known for its slimming effect. Hibiscus flower extract with exfoliating properties and betaine from beetroot, encourage skin hydration. Firmer, smoother and moisturised, skin is perfectly soft, supple and satin-smooth.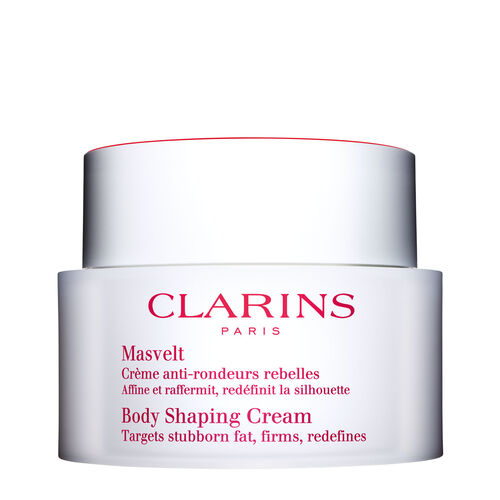 And lastly, if you need a little extra help in the firming department again, the Extra-Firming Body Cream is a rich, velvety firming cream to pamper the body. A formula rich in eight regenerating and firming plant extracts which help restore the skin's youthful density and elasticity. Moisturising and nourishing, this comforting firming body cream instantly smooths away lines, leaving skin soft, satin-smooth and supple with natural-looking firmness.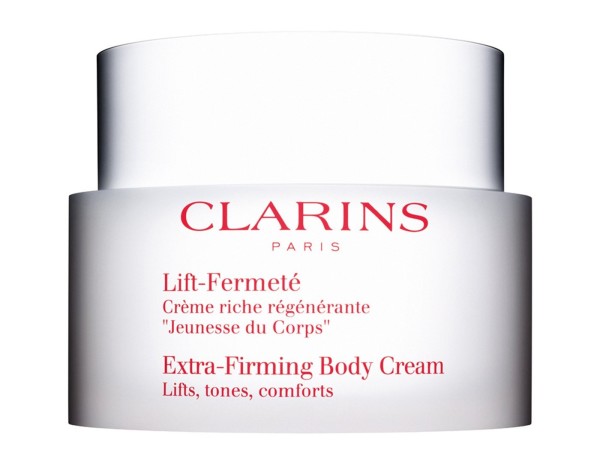 We've never been so well equipped to look after our bodies through our life-changing journey!