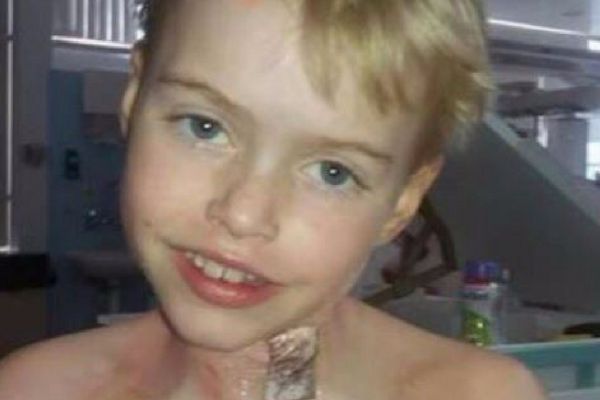 The mum of a seriously ill young boy says hundreds of lives could be saved if England were to adopt an opt-out organ donor scheme.
Max Johnson, aged nine, has an enlarged heart and has been waiting six months for a transplant. The only thing keeping the little boy alive is a mechanical pump fitted inside his heart.
His family are concerned about the length of time he has been waiting for the transplant and has begun a campaign asking the English government to adopt an opt-out organ donation scheme.
Currently, England and Northern Ireland operate an opt-in scheme where those wishing to donate their organs in the event of their death must express this wish and give their consent through the donor card scheme.
An opt-out scheme would presume consent to donate an organ in the event of death unless the individual chooses to opt-out.
More than 50,000 lives saved due to #organdonation, but more must be done - including moving to an #OptOut system https://t.co/fkXsd1f5TE

— Dan Jarvis (@DanJarvisMP) July 11, 2017
Wales have already adopted an opt-out scheme in 2015 and Scotland and Ireland have both recently drafted legislation to introduce an opt-out system. Only six percent of people have opted out of the scheme since it was introduced in Wales in 2015.
Max's mum Emma told The Mirror, "The opt-out in Wales in its first year resulted in 39 more transplants than the year before.
"If you multiply by 18 to allow for England's higher population, the new law will allow 700 transplants."
Currently, 10,000 people in Britain need an organ transplant, including 182 children. 1,000 tragically die each year waiting for the second chance that never came.
When Emma saw that Scotland was planning an opt-out system, she was inspired to begin her crusade.
Today I am leading a debate in @HouseofCommons on an #OptOut system for #organdonation in England https://t.co/hWOw7hFg3N pic.twitter.com/fPWH7gyKzS

— Dan Jarvis (@DanJarvisMP) July 13, 2017
"When I saw what Scotland was doing, I posted online, 'What about England?' Wales has the opt-out system. Scotland is leading the way. I hope we can put pressure on the Government. We want England as well now," she said.
So far, almost 10,000 people have a signed a petition, backed by The Mirror and top doctors, to change the law to an opt-out scheme. Another 1,000 have signed up to become organ donors since news of Max's plight broke.
Politicians, including Labour MP Dan Jarvis, have backed the campaign to put pressure on Health Secretary Jeremy Hunt and Prime Minister Theresa May to change the law. Max himself also sent an emotional plea to Theresa May asking for her help to save his life.
We hope the government will consider the benefits of an opt-out scheme to give Max and many others like him the chance to enjoy a healthy normal life. Click here to sign the petition.