Becoming a father is a life-changing experience. New parents will go through a tonne of highs and lows as they adapt to their new roles, but McFly member Harry Judd believes fatherhood saved his life.
The father-of-two admitted that he kicked his dangerous habits when he discovered his wife Izzy was pregnant with their first child.
Harry revealed that he was addicted to marijuana, especially during McFly's years of huge success.
He spoke about his drug problem on This Morning, saying, "I started to suffer from anxiety. I tried marijuana in the school holidays - you've got different forms, and I stumbled across the strongest form with my mates."
He said that he started suffering from anxiety when he was 19 - two years after joining McFly.
The Strictly Come Dancing champion's addiction began to spiral out of control as his band's success grew, "I remember growing up being told you can't get hooked on it, but within a month that was it - that was me every night."
Harry said McFly's overwhelming popularity had a negative impact on his mental health, "Things were great - we were number one, but it got to the point where I started to really suffer from anxiety."
The drummer stated that drinking and smoking were only making his mental health worse, "[They] were allowing the anxiety to rear its ugly head."
There were numerous things that helped Harry overcome his problem with drugs. He said exercising has helped both his physical and mental health, "It was the exercise that was the catalyst to helping deal with all the problems. It is about transforming not just the way you look but the way you feel.'"
The fitness fanatic also praised his family for helping him to overcome his demons, "[Fatherhood] keeps control of my anxiety and other things I've struggled with in the past."
He knows being a parent comes with plenty of challenges, but Harry stated that it has been the greatest part of his life so far.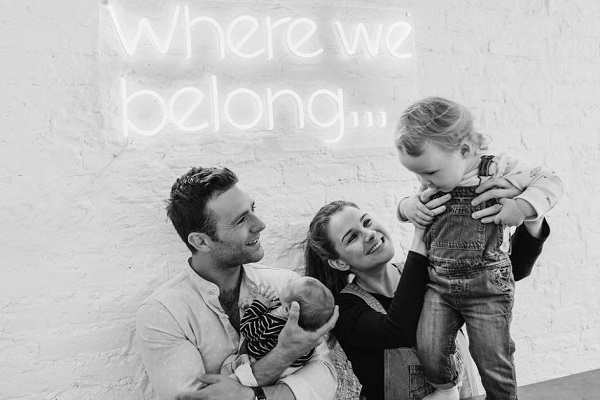 "It comes with its challenges, but I can't complain. Izzy and I, we initially struggled to conceive with Lola, so we feel very lucky. "
The couple have two children together; a daughter, Lola, and newborn son Kit.
Harry's wife, Izzy, opened up about their struggles to conceive on Sunday. She spoke about her experience in honour of Baby Loss Awareness Week.
The mum-of-two shared that she will always remember the baby she lost in 2014, writing, "This little embryo will always be our first child."
Harry and Izzy recently celebrated a special anniversary; they revealed that it's been 12 years since the night they shared their first kiss. Aw!