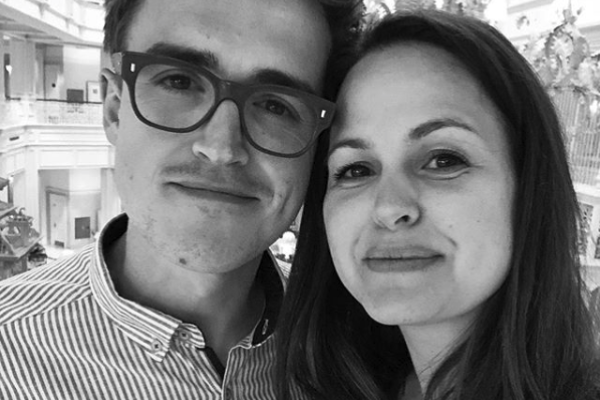 Picture via Instagram
Taking care of ourselves goes beyond our physical aches and pains; looking after our mental health is also vital to our wellbeing.
As mums, we feel stress and strain day in and day out, and needless to say, it can take its toll on our mental wellness.
Author Giovanna Fletcher and husband Tom Fletcher of McFly fame are both passionate mental health advocates. The couple is taking part in Heat World's Where's Your Head At? campaign, which aims to have trained mental health first aiders available at all workplaces and colleges, Closer reports.
As a part of the campaign, the blogger opened up about the miscarriage she suffered years ago and says it is still her biggest emotional battle.
"For me [the miscarriage] happened at six weeks, so before we had really told anyone [about the pregnancy]," she recalled.
"So then when you are telling people [about your miscarriage], you're not only telling them that you were pregnant but that you'd lost a child. I felt like I'd failed me, I'd failed Tom [and] I'd failed the baby."
The expectant mum continued, "It was my first taste of motherhood and I think it affected me in a really bad way. But again, talking about it is the best, best thing because you hear how other people have felt and you realise you're not on your own."
We love that last sentiment - talking about these struggles with other people always helps us feel less alone.
Bumpin' Xxx https://t.co/7WAPJBsfe0 pic.twitter.com/3bOMdvvwNA

— Giovanna Fletcher (@MrsGiFletcher) 25 May 2018
Giovanna is mum to four-year-old Buzz and two-year-old Buddy and is expecting her third child.
She says that mums have it tough when it comes to social media, which can really strain our mental health.
"There's a lot of pressure on parents and mums, in particular, to feel like they're getting it right all the time," the 33-year-old observed.
"It's very easy to look at other people, especially on Instagram where it's all glossy and everyone's getting it right. You think 'why am I not like that? Why do I feel like I'm failing and getting it wrong?'
Catching the last few rays last night with my bubs. xxx https://t.co/1m056feNsM pic.twitter.com/CxDgpWyBbf

— Giovanna Fletcher (@MrsGiFletcher) 29 May 2018
"Well actually, most people feel like that and there's a whole place on the Internet where you can go and find like-minded people who put your mind at ease."
Giovanna tends to show both the highs and the lows of parenthood on her Insta account, and we have to say, it's quite refreshing.
We appreciate her and Tom's efforts to bring the conversation about mental health to the fore.
If you're interested in learning more about the Where's Your Head At? campaign, you can visit their website here.