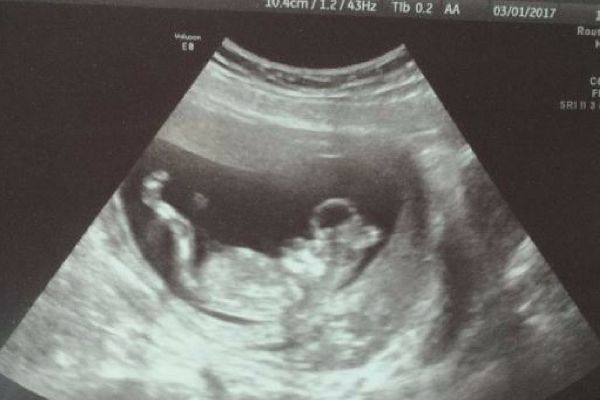 An American couple faced the most difficult decision of their lives when they found out the baby girl they were expecting had anencephaly, a birth defect where a baby is born without parts of the brain and skull.
Brandi Rogers and her husband Michael, from South Carolina, were devastated by the news.
Brandi was 20 weeks pregnant with the couple's third child who they have called Emersyn when a scan revealed the defect. They initially hoped that their little girl might have a chance at life but were crushed to find out she was terminally ill.
"When we first found out ... I think (the doctor) said it was a 75 percent chance survival rate," Michael said. "We kind of held onto hope for that. I really thought she was going to make it.
"We went back and they pretty much told us there's no chance."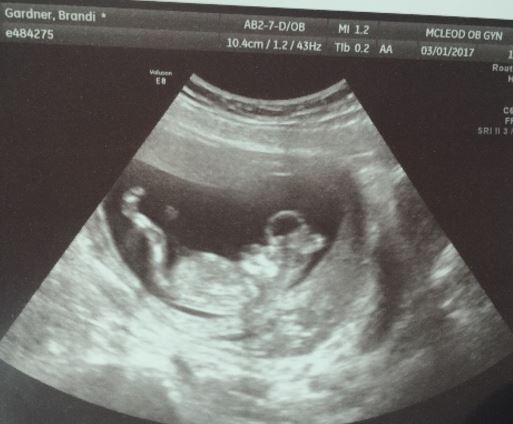 Michael had never heard of anencephaly before prior to receiving the awful news. Brandi was equally distraught saying: "I think I kind of sat there when they told me.
"It's just one of those things you don't think could ever happen to you, especially when I have two healthy children."
They were offered the option of an induction to end the pregnancy but decided against it. Brandi explains why the couple made their decision: "You're in a room and you're listening to your baby's heartbeat and then you go into another room and they say, 'Well, you can stop it.' That's extremely hard.
"We decided on the spot that it wasn't something we were going to do."
The couple is hoping to donate some of Emersyn's organs to anencephaly research but more importantly, want to celebrate her and make her part of their family.
"When we got home and we were researching, I was looking for a voice of someone who went full term and didn't regret it," Brandi said. "I want to be that voice. It's OK to celebrate Emersyn even though she's not going to survive. She's still our third child and she's still very much loved."
They were inspired by another couple Royce and Keri Young who also made the difficult decision to carry their terminally ill baby to term to donate her organs.
Michael says he hopes their daughter's memory will be persevered saying: "I don't want her to ever be forgotten ... she wasn't just a baby that never made it."
"I'd love to start an organisation in her name for this specific type of disease. That could be her legacy. I don't know how to start that, but that would be something I'd love to do."
Brandi is due to give birth on September 11 at the McLeod Regional Medical Centre in Florence, South Carolina. Our thoughts are with the couple at this difficult time.