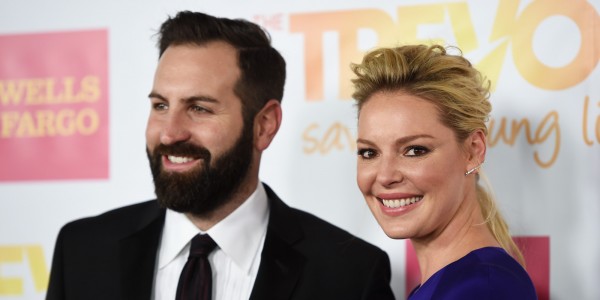 Katherine Heigl has been speaking about her first pregnancy and advice that family and friends have shared with her.
The actress is expecting a baby boy with her husband Josh Kelley and says there is one piece of advice that she's been taking on board.
"I get a lot of advice from everyone. The most thing I'm taking to heart really literally is to get as much rest as you can," the actress told PEOPLE.
"I feel great. I'm very, very grateful. You never know. I've had a really easy, knock on wood, pregnancy so much far."
With their little boy due in January, this will be the third child for the couple alongside their adopted children, seven-year-old Naleigh Mi-Eun and four-year-old Adalaide Marie Hope.
And it looks like dad Josh is excited to regaining a little balance in the house.
"He's just surrounded by women. It's me, the two girls, my niece Madison lives with us in Utah and she's a 14-year-old girl, and then my mom.
"The poor guy, he's literally surrounded by women."
And alongside his brother, Lady Antebellum's Charles Kelley, Josh has already been activities for the group to do.
"I think he's just really excited. His brother had a baby boy last February, a little boy and they're already talking about their golf foursome."
SHARE this if you can relate.