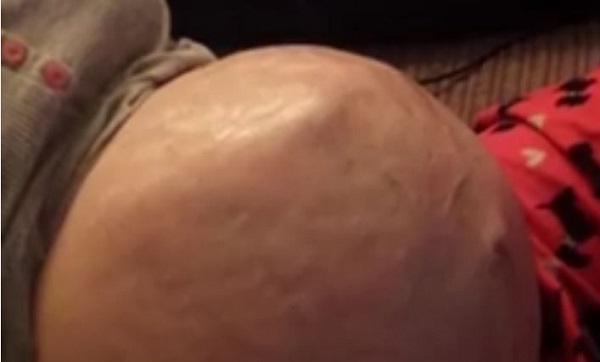 Okay, so when you look at a pregnant woman and see that beautiful bump, you internally envisage the tiny tot inside – but that still doesn't stop us from being bowled over when we actually see the baby moving from within!
This natural phenomenon is exactly why the following video has gone viral around the world, clocking up an astonishing five million views in just a matter of days.
Shared to the viral video site Straight Raw, the footage shows the babies' hands and feet moving across Mum's tummy, the caption reading: "That baby is ready to see sunlight."
The video has clearly had a major impact on viewers all around the world, if the comment section underneath is anything to go by.
One super-impressed male wrote: "Man! If it were up to men to carry and birth babies, there would be like five of us walking around on Earth. That hurt me just to watch. Amazing!"
Meanwhile, it jolted the memories of many mothers watching, with one recalling: "I used to grab my eldest's foot when he did this…This baby's chilling for now."
Check out the amazing footage below.
SHARE this video to spread the joy of pregnancy.