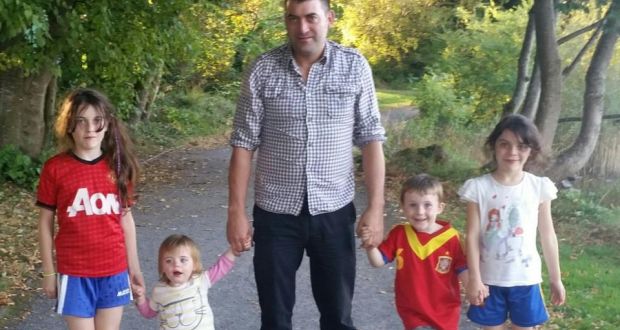 The children of a woman who passed away in Sligo General Hospital the day after her fourth child was born have penned a heartbreaking letter to Minister for Health, Leo Varadkar.

The note came to the minister's attention when the children's father Sean Rowlette attended a meeting with Mr. Varadkar yesterday.

Also in attendance was Michael Kivlehan, whose wife Dhara passed away in a Belfast hospital nine days after her son was born in Sligo.

Upon hearing that their father was meeting the minister to discuss their mum Sally's untimely passing, the children put pen to paper and explained how their mum's passing has affected them and noted their hopes for the future.

The children wrote: "To Minister Leo Varadkar, We miss our mum so much. Every day. Can you please make sure this can never happen to any other mum agin (sic). And to make our hospitals safe. Signed Leanne 9, Abbie 7, Joseph 4 and baby Sally 2."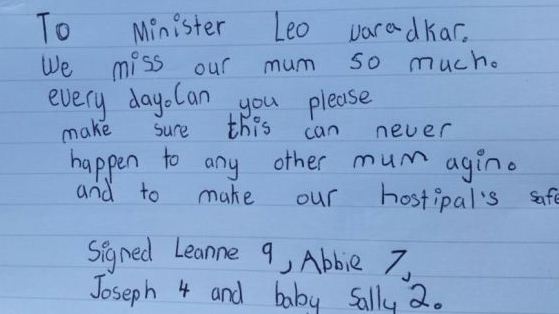 The children's mum was 36 years old when she passed away after suffering a massive stroke., having developed a severe form of pre-eclampsia.

Both men, who were eager to ensure no other family endured the heartbreak they have suffered, looked for assurances regarding the safety of the country's maternity wards and considered the meeting 'productive', with Sean Rowlette admitting: "It was a very good meeting. He listened to everything we had to say."

The minister was similarly pleased, calling the meeting 'very useful' and explaining that a new strategy was to be put in place this year which "will map maternity services for the next few decades."