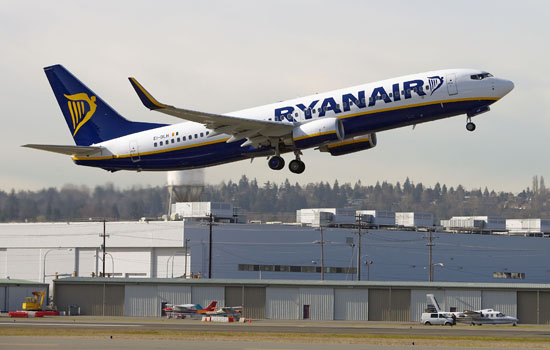 An Irish dad has spoken out against Ryanair after the airline refused to let his pregnant wife onto their booked flight as she was 32 weeks pregnant.
Simon Holmes and his wife Fiona had flown from Dublin to London when she was 30 weeks pregnant and hadn't encountered any problems.
But when the couple and their children tried to board their return flight from London Gatwick last Wednesday, they were told Fiona couldn't board the flight.
The 38-year-old dad said it was the first time they had heard that this policy applies to pregnancies over 28 weeks.
Simon said, "They apologised for their mistake on the way out, but they said we had to go to A&E to get hold of one [letter] before they'd let us fly back."
"They just abandoned us. They told us we had to take public transport, but they would not confirm whether we would even be able to get one of the letters when we arrived," he said.
Fiona and Simon were told that a letter from A&E would not do, and they needed to get the go-ahead from Fiona's doctor in Co Galway before she would be allowed to board the flight.
This was later secured by email and Fiona, Simon and their daughters Ruby (4) and Isla (18 months) made it onto another flight hours later.
A spokeswoman for the airline said, "Ryanair apologises for any inconvenience caused. However, as stated in our terms and conditions agreed to at the time of booking, it is the responsibility of each customer [and not the airline] to ensure they have the necessary documentation, where relevant, stating they are fit to fly.
"In this case, the customer did not have the necessary documentation. Once the customer provided this documentation, they were transferred free of charge onto the next available flight."