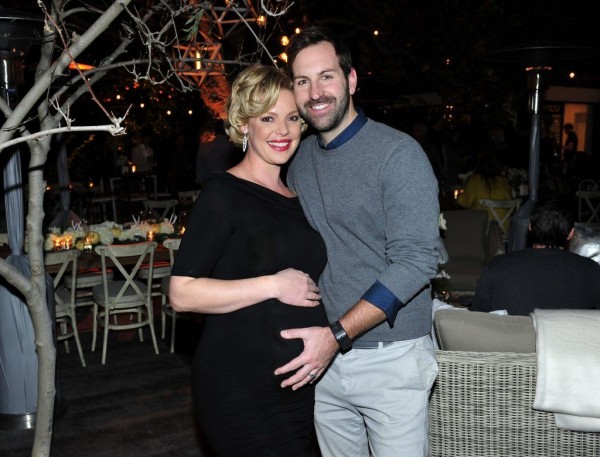 This past weekend, at a Christmas-inspired baby shower, Katherine Heigl and her husband, Josh Kelley, celebrated the forthcoming birth of their son.
The couple already have two adopted daughters Naleigh, 8 from South Korea and four-year-old Adalaide, who was adopted within the US.
In a post on her blog Heavenly Days, the Knocked Up star shared details of the stunning event.
Drawing on "classic stork" vibes for the invitations, Ms Heigl said it has become a bit of a "thing" for the happy clan; the actress has used the theme before.
"We also did a version of the stork for Adalaide's welcoming party so it's kind of a thing for our family now!" she stated.
She also revealed that her own mother, Nancy, planned the entire event.
"She asked me for some direction on the decor and the vibe I was hoping for, so I headed straight to Pinterest to cultivate a look for the shower that spoke to not only the holidays, but also our mountain home in Utah where the baby will be born."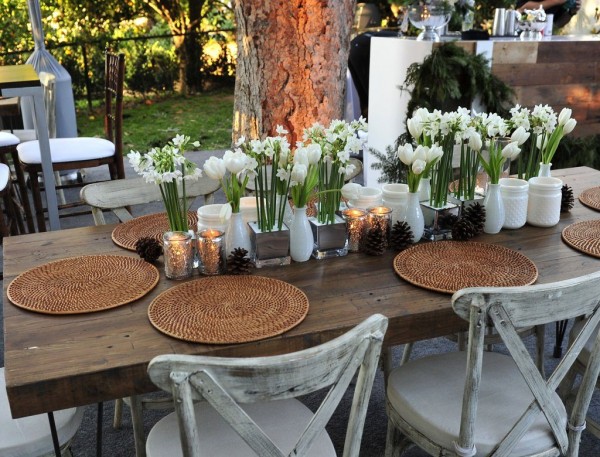 The Hollywood blonde's mother ensured the every detail was perfectly planned.
In keeping with the festive theme, the star's home and venue for the shower was decorated with white winter bouquets set in milk glasses, alongside a Christmas tree. Rustic table settings with rattan mats, shed deer antlers, pine cones and white gourds set perfect stage for the "farm to table" themed menu.
Guests were also treated to delicious winter-themed cocktails, such as the Winter Warmer, Pomegranate Royale and Chocolate Snowflake.
As the Grey's Anatomy star could not indulge in the merriment of the cocktails, she wanted to have a perfect cake due to the "sweet tooth" she's developed during her pregnancy.
"I of course wanted it to be beautiful but it had to be tasty too!
"I found some perfect examples of the kind of simple beauty I was looking for and then told the bakers to make sure the frosting was not only decorative but delicious too. They nailed it!"
Guests were also sent home with "fun" baby themed Christmas sugar cookies, which Ms Heigl said were, "the perfect parting gift".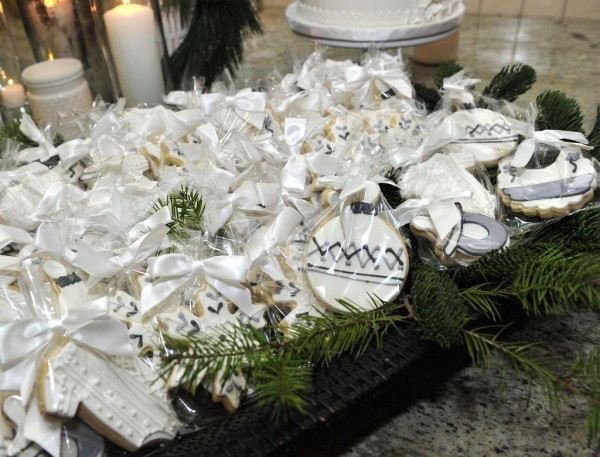 And in a heartfelt toast, Nancy Heigl recited William Wordsworth's Intimations Of Immortality for the guests before raising her glass to her daughter's family and "life".
Unsurprisingly, the 38 year old actress gushed about how beautiful and "magical" the whole event had been.
"Not only did I absolutely love how beautifully everything turned out but I could not have been more grateful for all my friends, family and co-workers who showed up to shower us with good wishes and support."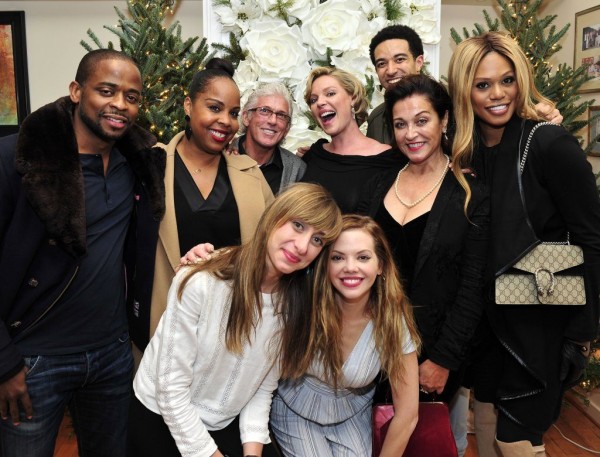 "It is truly a magical time of year to be welcoming in new life and celebrating God's hope for us, his faith in us, and his unconditional love.
"It is how all us parents feel about our children and Josh and I are no exception!"