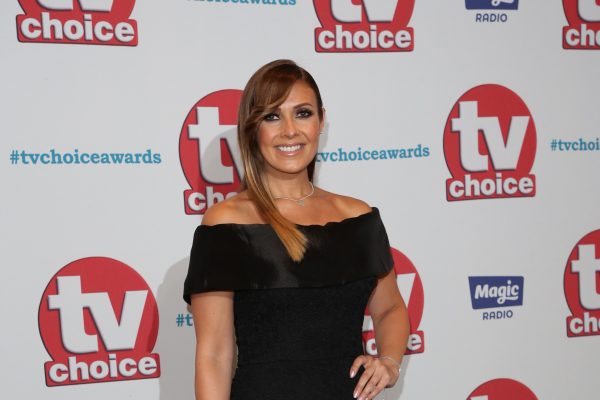 Coronation Street actress Kym Marsh has bravely spoken out about baby loss. The soap star raised her voice on the matter to beat the stigma. She wants other mums to feel like they're not alone.
The 41-year-old lost her baby boy, Archie, when he died shortly after she gave birth in 2009.
In honour of Pregnancy and Infant Loss Remembrance Day, Kym has opened up about losing her son. She is encouraging other parents to talk about their experiences.
She hopes to show them that there is nothing wrong with seeking help.
She shared a heart-breaking note on her Twitter account on Sunday.
October 15, 2017
She wrote, "Today is international pregnancy and infant loss day. Today we remember not only our own angel but other people's too."
The mum discussed the importance of beating the stigma. She understands how hard it is to discuss such a sensitive topic, "It's still such a taboo subject, baby loss; no one likes to talk about it."
Kym admitted that talking about losing her son Archie was the only thing that helped her during the distressing time. She shared, "You know, it's the only thing that helps you find your way back from the darkness. It's the only thing that helps rebuild your jigsaw."
She urged mums to talk about their personal experiences because it can be beneficial in many ways, "It helps you learn to accept what's happened, accept you can't bring your baby back but learn that you're not alone."
She revealed that closing yourself off can have a damaging impact on your mental health, "It's a lonely lonely place if you're silent."
The actress asked her followers to encourage other mums who lost children to talk. She knows that talking can help, and hopes her words of advice will help other parents that are struggling too.
She wrote," Encourage those who have lost to share, be there to listen and cry with them if you want to."
Remembering all our angel babies today and always #waveoflight2017 pic.twitter.com/dyAPnrBlWi

— Kym Marsh (@msm4rsh) October 15, 2017
Kym's character on popular British soap Coronation Street suffered a stillbirth on the programme this year.
The harrowing storyline, which aired in January, was a heart-breaking watch. Character Michelle lost her baby when she went into labour at 23 weeks.
Women have praised Kym for her bravery and determination when it comes to beating the stigma.
Pregnancy and Infant Loss Remembrance Day honours the babies and infants who have passed away. It takes place on October 15 each year.