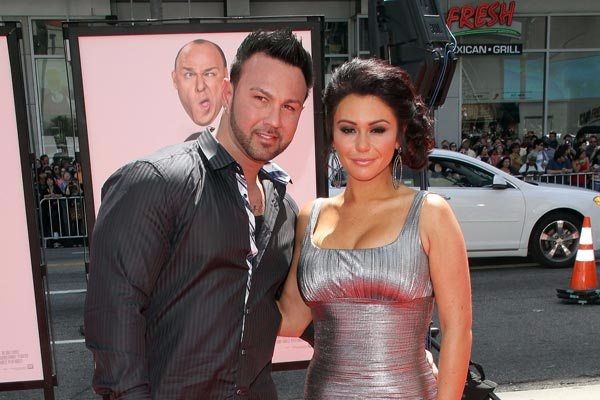 Jenni Farley, often known as JWoww, has shared the heartbreaking news that she suffered a miscarriage in the past.
On MTV's Jersey Shore Family Vacation, the mum opened up about the devastating loss while having a heart-to-heart with fellow cast mate Mike 'The Situation' Sorrentino.
The 32-year-old revealed that she and her now-husband Roger Mathews had lost a baby in 2011 just before the filming of season four of the Jersey Shore, which was set in Italy.
"I was a mess in Italy," JWoww told her longtime friend.
The New York native continued, "Right before Italy, like three or four weeks before Italy, my grandmother passed. And me and Roger actually lost a baby, like I ended up pregnant. Not a lot of people know."
Jenni revealed that she went on medication in order to deal with the overwhelming sadness of those losses.
"And they put me on medication because of it, I couldn't handle life," the reality star said.
"But the medication, it was like Xanax. It would take me down…it was making me so groggy."
"Then I started taking uppers with it, segway right into Italy. I was a f*cking mess," she said.
Thankfully, Jenni is doing much better these days.
She and Robert, who she married back in 2015, are now parents to a daughter, three-year-old Meilani, and a son, 23-month-old Greyson.
Our heart goes out to Jenni and all other women who have suffered a marriage.