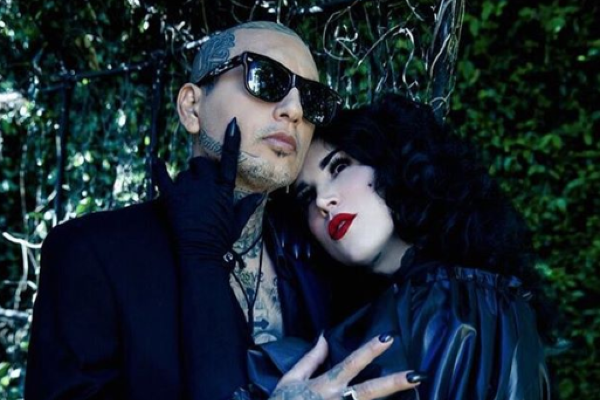 Kat Von D is coming to the end of her pregnancy.
And with the finish line in sight, the 36-year-old has revealed how much she has loved the journey.
Taking to Instagram, the famous tattooist showed off her growing baby bump as she enjoyed a date with her husband, Rafael Reyes.
In the caption, Kat wrote: "Can't believe we only have 7[ish] more weeks to go before Baby Leafar is here... this pregnancy journey has been nothing short of amazing!"
The artist added that pregnancy has been giving her inspiration throughout her work and hasn't stopped her clocking up those hours.
"And no, being pregnant does not mean my body is in a fragile state, incapable of work," Kat added.
"I actually find myself feeling more creative, more productive, and more calm about everything that's coming my way."
It's a very exciting time for their household, and we can't wait to see their baby boy, Leafar.
Last month, Kat revealed that they were getting ready for a home birth.
"Our days are becoming packed with preparation. We just finished up our 4th birthing class with #HypnoBabies which focused on our Birthing Day."
"It's all so mind-blowing to see how beautifully designed our bodies are for this! I cannot wait to give birth to our son," she added.
The couple announced they were expecting a baby boy back in May.