Kirsty-Leigh Porter has shared that she is struggling as she approaches her baby's due date. The actress tragically lost her daughter Penny-Leigh, who was born stillborn.
The Hollyoaks star has bravely opened up about the tragic loss and shared one book that may help fellow grieving mums.
She posted an image of a book by author Zoe Clark-Coates, called Saying Goodbye.
Kirsty admitted she has been seriously struggling this week as March 5 marks her daughter's due date.
She wrote: "This week in particular has been a struggle.. tomorrow is Penny-Leigh Barber's due date - 5th March 2019.
"A date I spent saying over and over again, looking forward too with the most excitement, planning my whole life around," she wrote.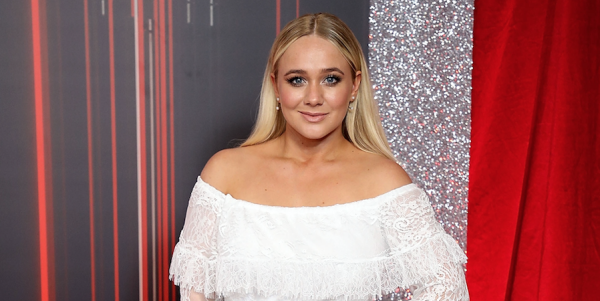 The actress continued: "I've really had to pick myself up, and I am searching for any help."
She recommended the book to other mums who have also suffered such a harrowing loss. "Thankfully I remembered this book I received from the bereavement suite at the hospital. Written by @zoeadelle Just turning a few pages and reading the words of someone who understands your experience helps. I recommend anyone who is going through this heartbreak to get hold of a copy," she advised.
Kirsty recently penned a moving open letter to her darling daughter to help her process her grief.
"Nothing makes sense anymore because I can't hold you in my arms. I don't get to see your first smile, your first wriggle, I don't get to dress you, change your nappy, feed you, bath you, kiss you goodnight and hug you in the morning, watch you take your first steps, watch you grow, But I will always be your mummy," she wrote.
Our thoughts are with Kirsty on this heartbreaking day. We can't even begin to imagine how devastating this date is for her.