Laura Anderson has broken her silence!
The former Love Island star has seemingly responded to reports that she is unhappy with her ex Gary Lucy's behaviour.
The former couple announced last month that they are expecting a baby together. Yesterday, former Hollyoaks actor Gary took to his own Instagram account to reveal that he and Laura will be having a baby girl.
The 41-year-old posted a sweet graphic saying 'Daddy's girl', alongside a recent snapshot from one of Laura's baby scans.
"For everyone that has been asking... Let's hope she inherits her mummy's looks," he teased alongside the announcement.
"Thanks for all the lovely messages from everyone… so excited to meet my little baby bear soon!" Gary added.
Following Gary's message, reports from a source close to Laura were released, claiming that the 33-year-old was upset by the gender reveal.
"Gary announced the gender news without getting Laura's consent. She's really upset by this," the source stated yesterday evening.
However, it seems that Laura has now officially broken her silence on the matter!
The expectant mum took to her Instagram stories earlier this morning, and re-shared an adorable video of a little girl stating: "Ssh! I can't do negative today. Positive vibes, positive vibes!"
Laura then made her true feelings known in a short caption below the video. "Today is going to be a good day right gang! Love you all more than you know," she gushed.
Laura and Gary first met last year, when they both took part in the reality show Celebs Go Dating. Sparks soon began to fly between the pair, and at the end of the series' run, they delighted fans by confirming that they were still together.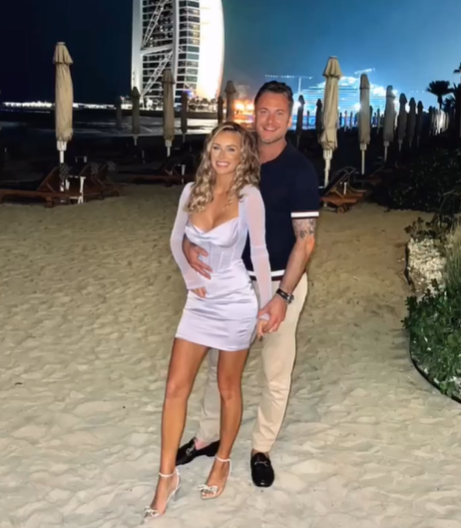 On February 15, Laura then shared that she was expecting her first child with Gary. Although her video announcement featured the actor, Gary later stated that he and Laura were no longer in a relationship.
The former Love Island contestant recently insisted to fans during a Q&A that she will "definitely not" be getting back together with Gary in the future, but that they will co-parent their child.