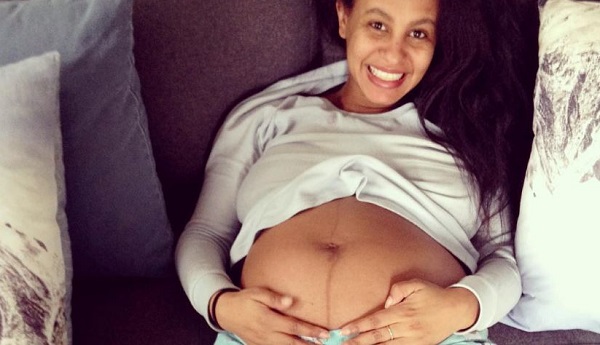 Pregnancy is an amazing time of joy, excitement and nerves – and it is so important that you, as the mum-to-be, are healthy, happy and worry-free.
This is the message of Australian reality star Zoe Hendrix, who took to her social media channels this week to remind mums to 'listen to their bodies' during pregnancy.
Zoe's words of caution come after she went through her own 'scare', recently growing concerned when her baby's movement decreased.
Posting a photo of herself standing in a hospital room, her bump hooked up to machines, she explained: "I had dramatically lessened movement from Baby, and after trying the hot shower/ cold drink which always worked but didn't, we decided to go in for monitoring."
Admitting that the incident left her 'terrified', Zoe was happy to announce that everything was fine. The scary incident did, however, reinforce the importance of being vigilant and taking action when worried.
"Don't hesitate to call your hospital and get monitoring. Listen to your body and follow your instinct. I don't like a fuss, but I've learned that lesson. Baby comes first," she said, reminding us that our journey as parents begins before the birth.
Many mums took to the comment section of Zoe's post to share their own experiences, each one echoing her advice to always get checked out when in doubt.
We're wishing Zoe all the best with the rest of her pregnancy journey.
SHARE to spread Zoe's important message.