Amy Hart is preparing to become a mum very soon!
The former Love Island star is turning eight months pregnant this month, as she is due to welcome her first child with her boyfriend Sam Rason.
Amy has been incredibly open with her fans throughout her fertility and pregnancy journey, and has since revealed what her biggest pregnancy worry has been.
During an Instagram Q&A session last night, the 30-year-old was asked by one of her 1.1M followers if she is worried about the prospect about becoming a mum for the first time.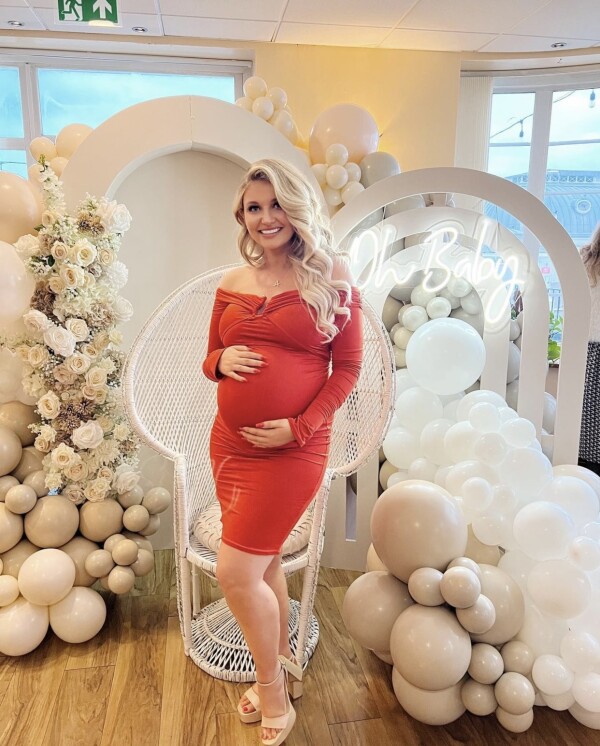 "I'm actually not! This could be me being naive, but I'm not worried about the birth, I'm not worried about having a baby at home," she admitted, before clarifying that she is referring to simply having a child in her home, and not any plans to have a home birth.
"The one thing that stresses me out - and I try not to let it stress me out - is the whole keeping track of your own movement. Obviously, I've got a front placenta so I don't feel the movement as much," Amy explained, adding that her baby's movement pattern is "different every day".
The mum-to-be went on to detail that she has had several check-ups regarding her baby's movement, but that she does feel guilty if she requests scans regularly.
"I've been in for reduced movement twice, because I feel like there's such a balance. You don't want to waste the NHS's time because everywhere we look is about the NHS being overstretched," Amy shared honestly. "But then at the same time, if you leave it too long and something happens, that's on you."
In the end, the reality star confirmed that she is excited about almost every aspect about becoming a mother. "So, not nervous about the birth, not nervous about having a baby at home, not nervous about being a mum. That's just the only thing that makes me stressed," Amy concluded.
Amy is due to give birth next month. She and boyfriend Sam announced their surprise pregnancy in August of last year, after going public with their relationship a year prior.
We couldn't be more excited for the parents-to-be!