Laura Anderson has announced she's entered the third trimester of her pregnancy but admitted she's 'not ready' for her little one to arrive.
The former Love Island star announced she was expecting her first child with ex-partner and Hollyoaks actor Gary Lucy back in February and time is flying by.
Laura shared a video of her blossoming baby bump to her 1.5M Instagram followers and wrote, "Hello 3rd trimester", alongside a shocked face emoji before going into details about not feeling prepared for the birth of her little one.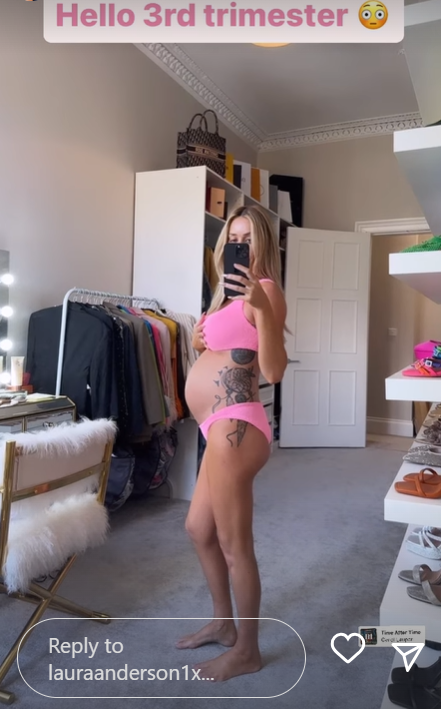 Speaking on her Stories, Anderson admitted, "I'm having a meltdown. I just feel like a ticking time bomb. I feel like the baby's just going to fall out and I'm not ready".
"How am I in the third trimester? How is this possible? I need to move, I haven't even found anywhere to move.", she explained after recently revealing she planned on moving to a bigger home before her daughter arrived.
As she panned the camera around her room and showed boxes piled up in the background, Laura continued, "I don't have any space. Look, what is all that?".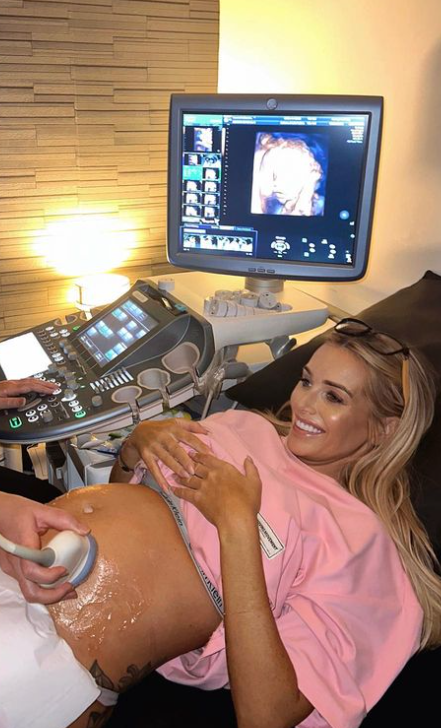 "I really want to nest. The luxury of having a nursery and nesting and having all your stuff".
Going on to speak more about why she's not ready to give birth , Laura explained that she still doesn't have her car back after it was robbed last month.
"I don't even have a car. I've not got my car back".
Laura's home was unfortunately broken into while she was on a trip in America and thieves took her Range Rover as they found her spare car keys.
The former reality TV star went on to say she was having dreams about her daughter being born, which are making her panic even more.
"I'm freaking out. I keep having dreams that she just comes and I'm like 'Ahh'", she said as she captioned the post, "I am not ready. Stay inside my body. Thanks bye".