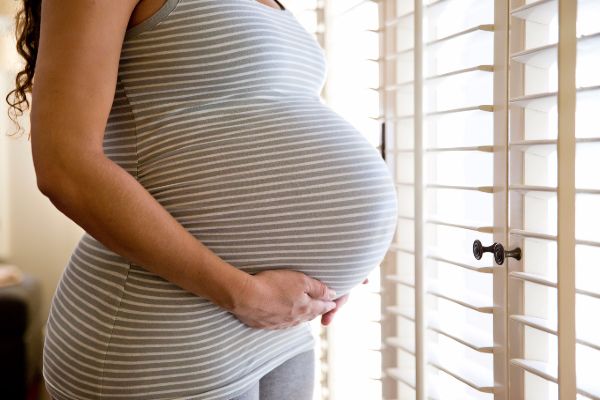 If there's one pregnancy-related stereotype that we can relate to, it's the love – no, the hungry craving – for pickles. What is it about those green, briny little guys that drives us so wild?!
While some people will be positively gagging right now, we have some pleasant news for the pickle-lovers out there – pickle pops are your new best friend.
The pickle pop is exactly what it sounds like: an ice lolly made from pickle juice!
While they may not be too well-known over here, Pickle Pops have been growing in popularity in the US over the past couple of years, among everyone from mums-to-be to athletes.
The idea behind the pickle pop comes not only from the universal love for the vegetable, but also its rumoured health benefits. Indeed, previous studies have suggested that pickles can actually reduce inflammation and ease muscle pain.
Two major US brands, Van Holton's and Bob's, have accordingly tapped into the pickle pop market. They boast a range of pickle pops, some enhanced with electrolyte and turmeric for athletes.
For the rest of the population, however, they serve as a tasty treat to satisfy an unusual craving – especially for the expectant mamas among us!
Indeed, pickle pops have proven extremely popular among mums-to-be in the US, as a more refined alternative to drinking the brine from the pickle jar!
And for those who can't get their hands on one of Bob's Pickle Pops but would love to try one, we have even better news: they're really, really easy to make at home!
Indeed, all you need to do is pop the hashtag 'pickle pop' into Instagram, and you'll find plenty of mums with their own DIY recipes! All you need to do it collect the juice (add in some lumps, if you like), pop it in your ice-lolly moulds, and freeze.
Well, mums – what are your thoughts? Are you new to the pickle pop party, or is this a secret that you have been in on since the beginning of your pregnancy?
And for those of you who already make your own pickle pops at home, is there a secret recipe or key ingredient that you swear by? We're really fascinated by this pickle phenomenon, so we would love to know! Be sure to share your tips and experiences in the comment section!