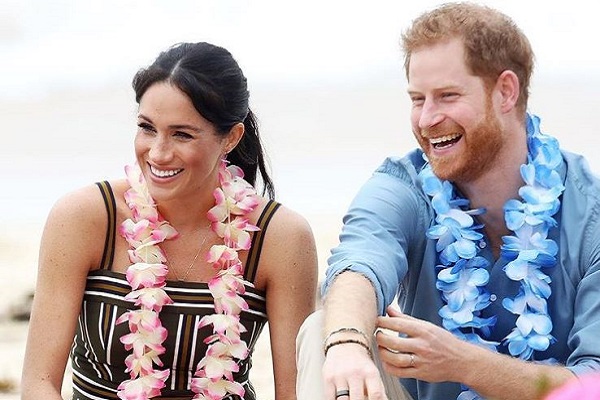 The Duke and Duchess of Sussex are currently on their biggest international tour in Australia. The couple is set to carry out 76 royal engagements in the space of 16 days.
Harry and Meghan have to deal with a jam-packed schedule and jet lag, so there's no doubt the royals sleep schedule has been disrupted.
Meghan admitted that she has been struggling to catch some well-needed shut-eye since they touched down in Sydney on Monday.
It is understood that the Duchess is around four months pregnant so we're sure she is experiencing a handful of side effects.
During a visit to Bondi Beach, Meghan opened up to 35-year-old Charlotte Waverley about her pregnancy.
She told Sky News: "Meghan told me that pregnancy was like having jet lag."
Meghan revealed that when she is struggling to sleep she will do yoga, which is a huge passion of hers. "She said she was up at 4.30am this morning doing yoga in her room as she couldn't sleep."
The former Suits star has been practising the hobby for quite some time. Her mum Doria is even a trained yoga instructor, so the love for the exercise certainly runs in the family.
The mum-to-be told Best Health Magazine: "Yoga is my thing. My mom is a yoga instructor, and I started doing mommy-and-me yoga with her when I was seven."

Prince Harry has even taken up the hobby since meeting Meghan.
We are so excited for Meghan to welcome her first child into the world in the spring of 2019. Let's hope the rest of her and Harry's visit to Australia is just as pleasant as it has been so far.