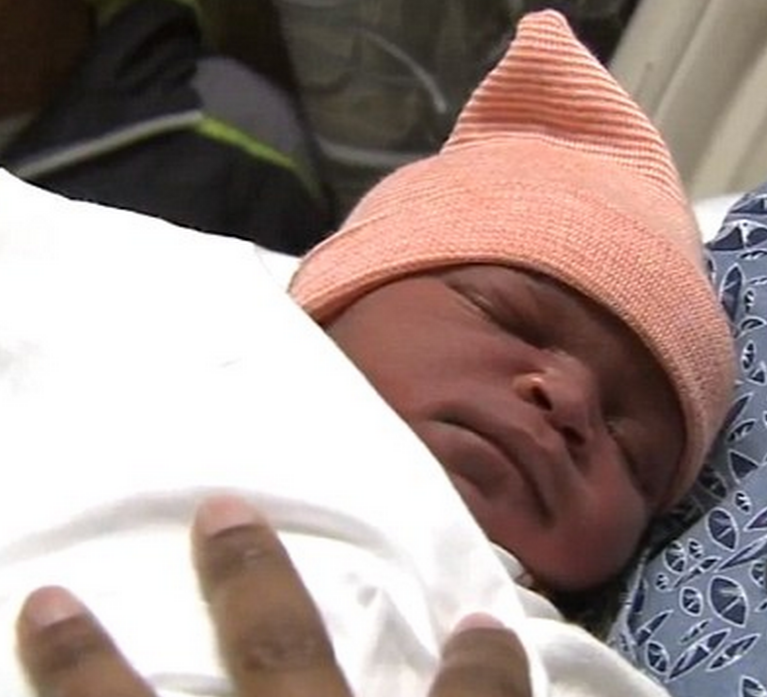 While most of us expect to give birth in the comfort of a maternity hospital, unfortunately, this was not the case for one mum-to-be in the US.
According to reports, AmberMarie Irving-Elkins, experienced a few contractions on the morning she was meant to go to court to pay a fine.
Thinking there was plenty of time before she had to go to hospital, the mum-of-three went to Stanley Mosk Courthouse in LA anyway.
However, while she was there her contractions became increasingly stronger, with one hitting her so hard "it brought [her] to [her] knees."
Officers in the courthouse were alerted and talking to KTLA about the incident, Deputy Marquette Oliver said: "'She was like, 'I'm having the baby right now'. I was like, "Hold on! Hold on!"'
"I had to push. That's when Sheriff Oliver said, 'Don't push, don't push!' and I said, 'Oh, I've got to push'", explained AmberMarie.
And when Deputy Oliver went to check to see how far gone she was, he realised the little boy's head was visible and caught him as he was born.
Anthony McCartney, reporter with the Associated Press, who was there at the time said: 'It was all over in about five minutes. She gave birth in the hallway, pretty much unassisted."


The officers even went to the effort of giving the mum some privacy by putting cardboard boxes around her while little Malachi was being born.
And while the youngster's dad missed out on the birth of his son, he took it in his stride, jokingly saying: "I do want to thank them for stepping in and stealing my shine. No. Thank you. I'm glad he's here. He's healthy. We're happy. Everything's good."
The Special Enforcement Bureau at Los Angeles County Sheriff's Department tweeted the following picture:
#BREAKING - #LASD SEB Tactical Medics assist in delivery of baby at the Stanley Mosk Court. Mom & baby fine! @LASDHQ pic.twitter.com/5LUzBThapu

— SEB (@SEBLASD) April 2, 2015
Congratulations to the happy family - we wonder if this could mean Malachi might have a career as a judge or lawyer!