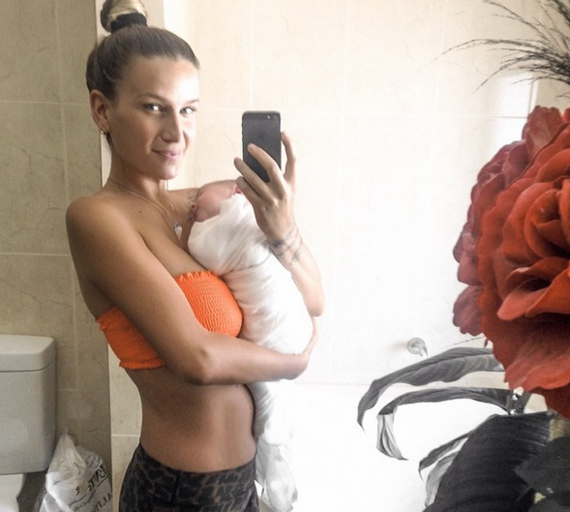 Loni Jane Anthony became an internet celebrity on
Instagram
and Tumblr due to her alternative way of eating.
Loni is a strict vegan and maintains a diet that consists primarily of fruit and vegetables, also known as the 80/10/10, 80 per cent fruit and veg, 10 per cent protein and 10 per cent fat.
When the mum-of-one fell pregnant, she did not alter her diet and has now defended this decision, saying: "It is a really good feeling to prove to a lot of people that what I was doing was the right thing ... The negativity doesn't get to me one bit because I know what I'm doing is right. I'm not silly and I'm not on a diet this is my lifestyle it's every single day."
Loni, who gave birth to son, Rowdy, back in March often shares photos of her alternative diet, often involving consuming up to 20 bananas a day.
The social media celebrity also said that she was: "living proof that you don't have to become a whale when you're pregnant. You don't have to put on heaps of weight and never bounce back – you can stay really healthy."
Many nutritionists criticised the young mum's decision to eat such a
strict diet while pregnant
.