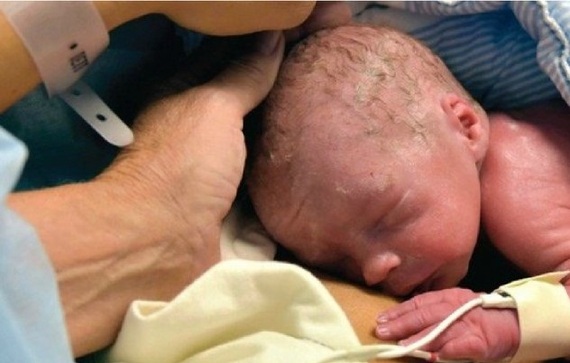 The miracle revelation that a baby had been born after a womb transplant has astonished and delighted the world. This extraordinary breakthrough could change the lives of women who have not been able to conceive.
The 36-year-old Swedish woman who became to first to have her baby after a womb transplant, has given her first interview since the birth of her son Vincent.
Having been told at the age of 15 that she would never be able to have children, she is still in shock that her dream finally came true.
"It's fantastic, it's a fantastic feeling," she said. "I really felt like a mother the first time so, even if I had years and years of sorrow and loss of hope, at the first touch and when I saw my baby I just felt as a mother."
"Yes we made history, it's hard to answer but for us it feels like we are normal parents with a newborn baby - lots and lots of happiness and love for this little boy."
She and Vincent's father, who both wish to remain anonymous, spoke of their struggle and setbacks on the road to parenthood. "For us it's been a long and hard road," she admitted.
"Of course we have had worries and doubts during the years but still I think the science will move forward and this treatment for this kind of loss of wombs will get more and more effective and it will be a more easy road for other women to proceed."
Baby Vincent was born by caesarean at 31 weeks, after his mum showed signs of preeclampsia. Nine other women participated in this groundbreaking trial, and are due to give birth in the coming months.