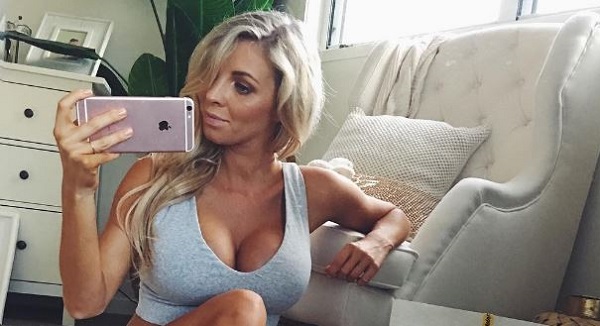 You would think that the Instagram world might have learned a lesson from the stories of model Sarah Stage and fitness blogger Chontel Duncan – but, judging from Hannah Polites' pregnancy experience so far, it seems that's merely wishful thinking.
Hannah is a blogger and fitness trainer who is currently six months pregnant, and while she is over the moon at the prospect of welcoming her 'bub' into the world, there's one thing casting a shadow on the experience: online hate aimed at her 'small bump' and her exercise regime.
In an interview with Gold Coast Bulletin, Hannah gave an insight into what some of the throwaway comments from followers can actually do to a mum-to-be.
"It's truly shocking to read some of the comments regarding my health and that of my unborn baby, especially at a time where women are particularly vulnerable and can be more sensitive to bullying," she said.
She was quick to add: "For the record, doctors have told me 'bub' is healthy."
Thankfully, Hannah is not letting online trolling hold her back from her chosen journey through pregnancy – and she has vowed to keep sharing those tummy selfies, in a bid to encourage other women and mums-to-be to embrace fitness during those all-important nine months.
Sending out a defiant message against the haters, Hannah added: "I do not take the negative comments to heart, especially when I know I am making informed decisions when it comes to nutrition and exercise in pregnancy and motherhood."
SHARE to inspire a fellow mum-to-be.