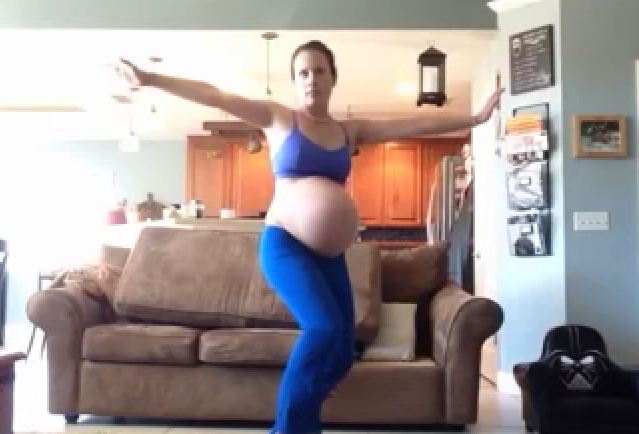 Recent snaps of Jacqueline Jossa illustrate all too well the exhaustion that comes over most mums-to-be in the days leading up to their due date.

It can be trying, frustrating and boring, but most of us just wait it out and try to fill the time by complaining, eating and channel-surfing.

Well not this mum, oh no.

Uploading a video that shows her pro-active approach to bringing on birth, this lady from Florida channels her inner Michael Jackson and drops it old-school to classic hit Thriller.

Check it out, she's one impressive lady!