From loved ones who have passed away to other unidentified 'beings', parents all over the world have been amazed by what they have often found in their unborn babies' incredible ultrasounds.
Kelly Lewis is one such mum, after finding what she believes to be an 'angel' in her daughter Harper's ultrasound scan photo.
It was in 2012, while Kelly was pregnant with little Harper, that she went for the scan and made the incredible discovery. While looking at her ultrasound photo, a friend of the proud mother spotted what looks distinctively like an angel hovering before her baby.
"It was when I showed my friend later that day – he pointed it out to me. From then on, everyone has been fascinated," she told Today.com.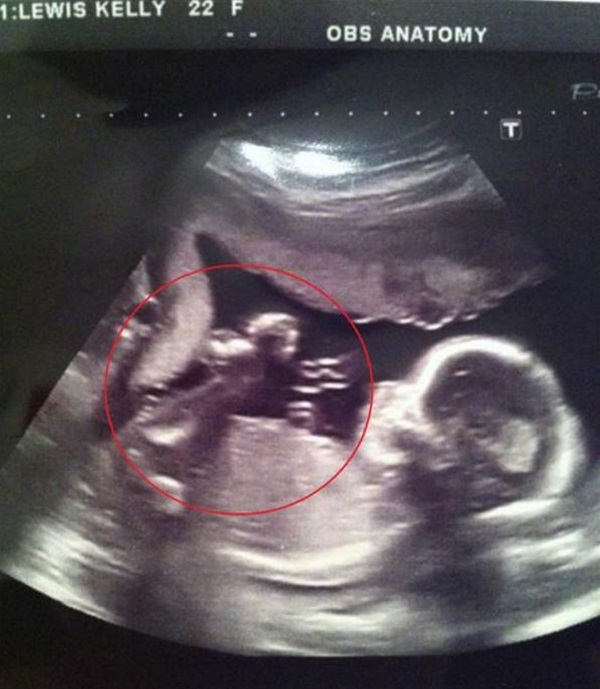 It's no coincidence that she named her daughter Harper, either – Kelly took inspiration from the traditional image of cherubs playing on the harp in heaven.
Describing her little one as "warmhearted, caring and helpful", Kelly told the website that she feels "truly blessed" to be her mother.
What a beautiful thought to have; that a special soul is looking out for your child from as early on as the first stages of life.