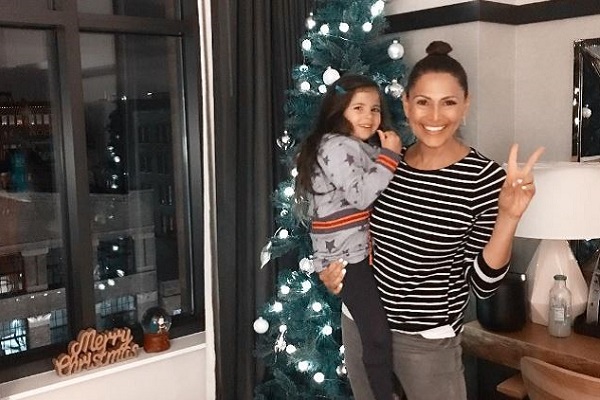 Surrogacy has worked miracles for couples desperate to become parents, and the true beauty and magic of the process has been summed up in the following post.
Australian TV presenter Sally Obermeder has wowed Instagram with a stunning photo of her five-year-old daughter 'meeting' her little sibling in their surrogate's belly.
"Everything about this picture makes my heart explode with love and gratitude," wrote Sally, gushing over little Annabelle's gesture.
Sally, 43, is spending Christmas in the US with Annabelle and husband Marcus, as they await the imminent arrival of their little one.
Sally beat cancer five years ago but, after 16 gruelling rounds of chemotherapy, she was told that it was 'too dangerous' for her to carry another child.
Desperate to expand their brood, Sally and Marcus turned to surrogacy and found mum-of-three Rachel.
Rachel agreed to carry the couple's second child, and Sally has been documenting the process candidly over on her social media.
The latest update has sparked an outpouring of love and support from Sally's fans.
"This is such a special moment, Sal! Blessings to you all," wrote one heart-warmed fan.
Meanwhile, another added: "What a special moment. Best of luck to you all. You deserve all the happiness in the world."