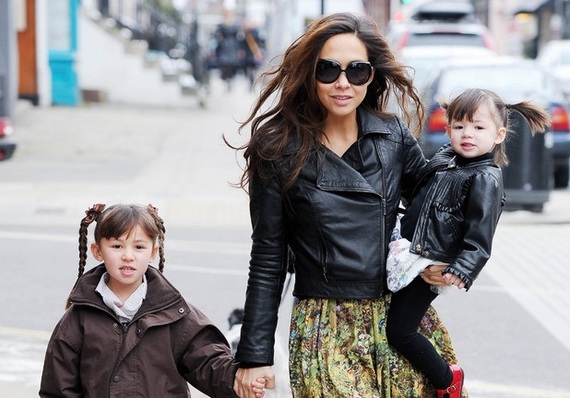 Myleene Klass has had a very turbulent couple of years, but has come out the other side stronger than ever.
Her husband, former bodyguard Graham Quinn walked out on her 34th birthday after 10 years together and six months of marriage. Since then, Myleene has had to re-establish her life as a single parent.
"More than ever, I have a better sense of self," Myleene said in an interview.
"Maybe it's because when you are doing it alone, you own it more. I love that. I feel more confident than ever, I feel really happy. My girls have got to feel it off me."
Myleene has two little girls, Ava Bailey who is seven years old, and Hero Harper, who is three. The 36-year-old mum is determined to set a good example for them.
"I can't tell them every day that the most important thing in life is to be happy, which I believe – it has to be 10% what I say and 90% what you show. I know they are feeling that from me."
Since her pop star life ended with the breakup of Hear'Say in 2002, Myleene has forged her own career as a television presenter and clothes designer.
As she launches her seventh collection with Littlewoods, she is determined to keep the pressures of image away from her children.
"I don't want them to have a bad body image so I don't want them to see me sitting there sucking in my stomach," Myleene explains.

"I want them to see me eating well. I won't use the word diet. I won't even call a Diet Coke by its name – in my house it's known as a DC."