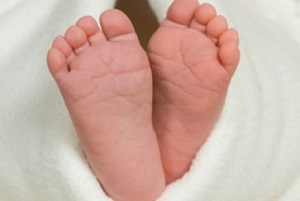 Recently, we reported on the mum who made history by giving birth to the first ever all-female quintuplets in the US, and this week another new mum has set a record.
A woman in Israel has become a mother for the first time at the age of 65, making her the oldest woman to give birth in the country, and one of the oldest women to give birth in the world.
According to reports by local media, Haya Shahar gave birth to a healthy baby boy this week. The child, who was born weighing just under six pounds, was conceived with the help of IVF treatment. As IVF is forbidden in Israel, Shahar is believed to have undergone the procedure in Russia.
Shahar and her husband, who is 67, had reportedly been trying to have a baby throughout their 46-year marriage, but they failed to conceive naturally.
Shahar is now the oldest woman to give birth in Israel, although she does not take the overall world record. Among the older verified births are one in Spain and another in Romania, where both women were 66 when giving birth.
The oldest woman on record to conceive naturally hails from the UK, and gave birth at the age of 59.