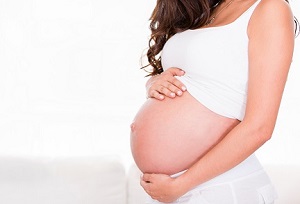 A new study has found that Irish first-time mothers are among the oldest in Europe.
The study, conducted by Eurostat to mark this year's International Day of Families, found that the average age for a woman in Ireland to have her first child is 29.
The latest statistics were based on data from pregnancies and births in 2013, with study authors finding that the majority of Irish mums who gave birth to their first child in 2013 were in their thirties. The data from 2013 showed that over half (52.7%) of first-time mums in Ireland that year were typically aged between 30 and 39 years.
It follows that, compared to other countries in the EU, Ireland has one of the lowest rates of teenage pregnancy. Indeed, with the EU average of teenage pregnancies in 2013 standing at 5.4%, Ireland fell well below that figure at 4.7%.
Romania, meanwhile, had the highest rate of teenage pregnancies in Europe that year, with just over 15% of first-time mums found to be under the age of 20.
The Eurostat statistics also showed that Ireland has one of the highest proportions of first-time births to women in their forties, with 3.4% of first-time Irish mums in 2013 being 40 years or over.