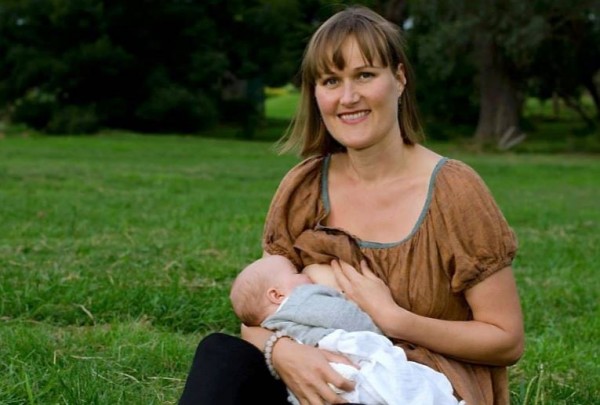 There was no midwife, no doctor and no pain medication.
Simone Thurber, 43, gave birth to her fourth child four years ago in the Australian Daintree Rain Forest in Queensland, completely naked and unaided, but claims she is "not a hippy drippy mom".
Not only did she give birth in the wild but Simone posted the video of her youngest daughter, Perouze, being born on YouTube, where it's been viewed a whopping 52 million times.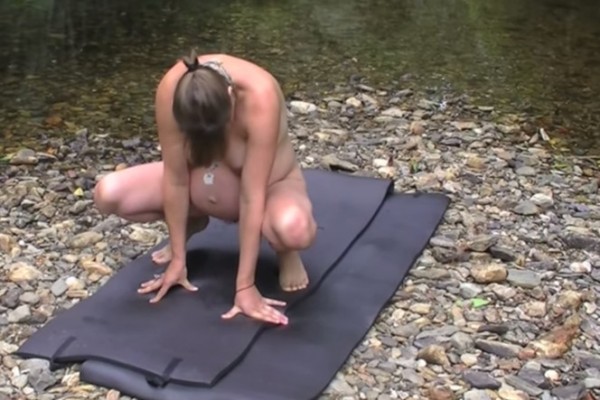 Talking about why she put the video online, the mum-of-four said that she thought a few people would be interested in what it's like giving birth in nature and to inspire women.
"My first three girls were home births but I have always wanted to have a baby in nature," she explained to the New York Post. "I am not a hippy drippy mom but I wanted my fourth child to be born away from beeping machines and a hospital environment."
"Let's face it, women have been giving birth in the wild for thousands of years but the thought of a modern women squatting in a creek and giving birth horrified many people even before I gave birth and shared the video."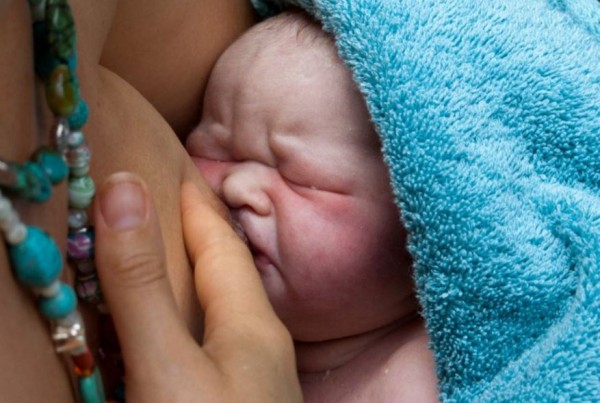 With the support of her partner Nick, Simone started looking up giving birth in the wild, initially planning do it on a beach near her home.
"A call out to friends saw a pal in the Daintree Forest in Queensland offer his house which was 56 minutes from the natural forest," she said of her chosen location.
"I figured I'd give it a go — he had an amazing house and worst case scenario she'd be born in a birthing pool."
The birth took two hours with Perouze entering the world as Simone squatted in the stream.
"I had brought a thin foam mat with me like the type used for yoga and when the baby's head came out I naturally flicked onto my back but she was slightly stuck," she said.
"Nick was filming and he gave the camera to our friend and gave her head and shoulders a nudge and she came out. I immediately grabbed her and put her on my chest. The sun was shining, we were in a creek and we had a new baby."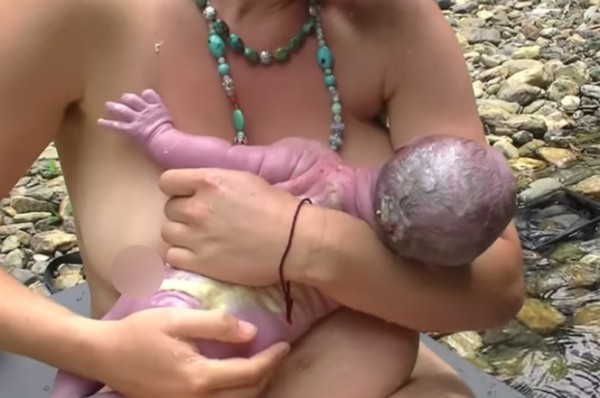 Aware of the dangers of giving birth without medical help, Simone who is a Doula, suggests women talk to their midwife before deciding to do it.
"Naturally, I would not suggest you try this without talking to doctors and your doula or midwife but as a mom of three children already I felt it was the right decision," she said.
All of Simone's children have now watched the video, and it even inspired a television show in the USA, however, Simone has no involvement in it.
Simone set up a Facebook page for anyone interested in learning more about her experience.
SHARE if you would consider a nature birth.