Babies are incredible little miracles who change our lives for the better, and so it's no wonder we get so excited when we find out a loved one is expecting.
It's particularly special for the prospective parents, of course, and the utter joy of discovering you're about to become a mother or father has been summed up in the following video.
Tania Perez-Gutierrez recently discovered that she is pregnant with her first child, and she wanted to share the news with husband Ronald in a special way.
My brother in law's reaction to my sister's pregnancy is the cutest thing everpic.twitter.com/TyxvhMBGZF

— Cristina(@Cristinaliz97) September 30, 2016
So, she placed an adorable babygro in a room of their house, then hid behind the door and waited for Ronald to come in.
With a camera set up to record the big surprise, footage captured Ronald's sheer delight as he made the discovery.
The dad-to-be can be seen embracing his wife and screaming 'Oh my God! Oh my God!' in the video, shared to Twitter by Tania's sister, Cristina.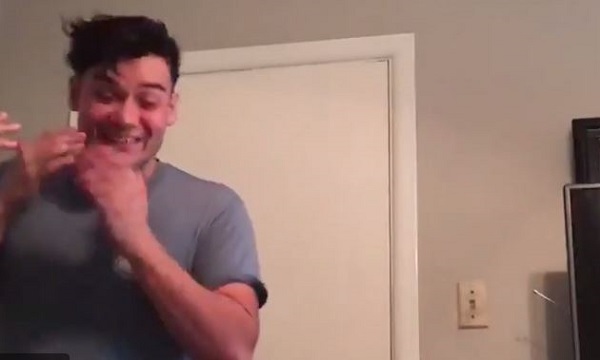 Since being posted online, the video has captured hearts all over the world, with many people proclaiming Ronald's reaction as the sweetest EVER!
You can already tell that they're going to be amazing parents.
SHARE to bring a smile to a friend's face today.