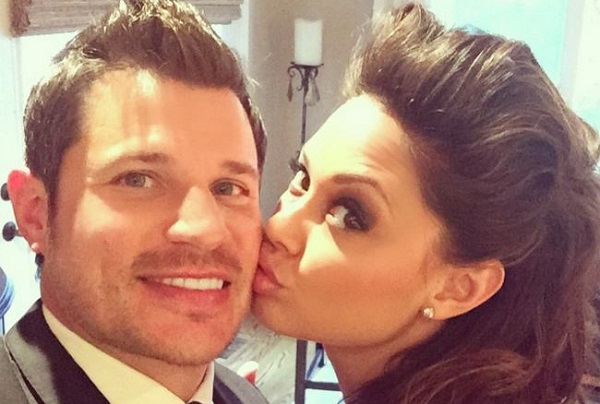 They announced back in September that baby number three is on the way, and Vanessa and Nick Lachey have reached peak levels of cuteness with their adorable gender reveal.
Taking to Instagram to honour all that she is grateful for, Vanessa used Thanksgiving as the perfect excuse to reveal whether her third child will be a boy or a girl.
The 36-year-old presenter uploaded a video of Nick arriving home after a tour with his band, 98 Degrees, to find four-year-old son Camden and almost-two-year-old daughter Brooklyn holding balloons announcing the gender.
We're not going to spoil it for you – you have to watch the sweetness unfold for yourself!
"I have so much to be thankful for this year…especially our littlest Lachey. When Daddy came home from tour this summer and we were moving into our new house, I shared the news. Now, I'm sharing it with you," wrote Vanessa, in the video's caption.
The doting mum added: "I am so very thankful and grateful for this family of mine!"
You've got to love the fact that Vanessa set the video to a 98 Degrees song!
We're so delighted for this lovely family.