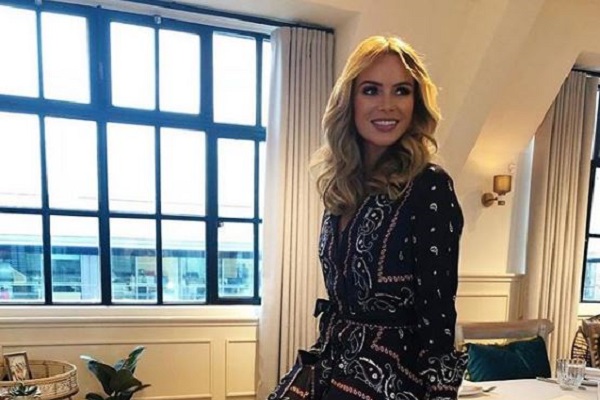 Amanda Holden never got to see her little boy Theo grow up but she said she never stops thinking about the future he could have had.
The presenter told The Mirror she often wonders about what he would be like if he was still here today.
"When the girls are playing footy I imagine Theo out there with them," the doting mum said.
"One of them is in goal, the other two racing around... and I wonder what he would look like now," Amanda continued.
The mum lost her baby boy when she was seven months pregnant. Amanda and her husband Chris were devastated when a scan revealed their son's heart had stopped beating in 2011.
Amanda knows in her heart that her son would've looked just like his dad: "He'd just be going into Year Three, so a bit taller than Hollie. And Chris was a really cute little boy so I think he would look like Daddy."
The mum often dreams of what life would be like if Theo was still alive, but she says he will always be her baby boy: "Theo will always be a baby in my mind. Our precious baby boy."
Amanda bravely shared her story in honour of Baby Loss Awareness Week. She has decided to set up Theo's Hope, a fund that will help support bereaved parents with counselling services.

She explained why she decided to set up the fund: "Without access to bereavement counsellors grieving women struggle to move on.
"Many will develop depression, putting extra pressure on our stretched NHS. This is why I have set up a fund with @tommys_thebabycharity to provide bereavement counsellors at all UK maternity units. This is #Theoshope."