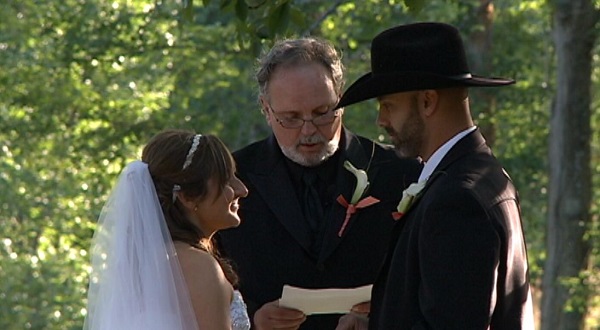 Her spirit and courage made her a viral sensation, moving people in their droves around the world, and now Gina Springhower is back in the news once again.
Springhower, who hit the headlines last year after walking down the aisle at her wedding despite being paralysed in a car crash years before, is pregnant.
The Iowa woman, who became known as 'the paralysed bride', is expecting her first child with husband John, and the pair confirmed their lovely news on local television.
Recalling the moment they told their parents, an overjoyed Gina said: "Our reveal to my family was at family pictures. On our last picture, John said, 'Everyone say GINA'S PREGNANT!' and it was like crickets!"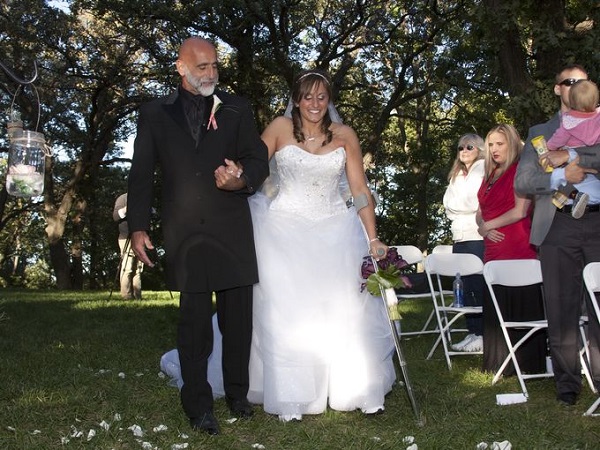 Gina and John went on to say that they do not yet know the gender of their unborn child, and they are planning on waiting for the surprise at the birth.
While the mum-to-be is ecstatic at the prospect of welcoming a baby, she is naturally a little apprehensive also.
"How am I going to get my baby from the floor, to my lap, because I can't sit up without using my arms on my legs? How am I going to get the baby where I want it to be if John is at work? How am I going to be independent as a mother?" she said, of the questions that have been occurring to her.
Gina sustained her injuries after being involved in a car crash in 2008, which left her paraplegic. Her story reached the masses last year when she walked down the aisle at her wedding, and she documents her daily life and struggles on her own website, Perfectly Imperfect Gina.