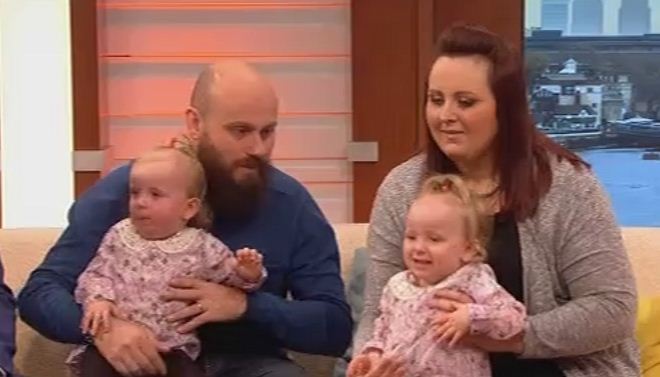 The parents of twin girls have spoken of their relief that they chose to ignore medical advice to terminate the pregnancy or abort one of their unborn children after they welcomed happy, heathy twin sisters Charis and Connie at 32 weeks.

Speaking today on Good Morning Britain, Steve and Carmelle Hartgrove, opened up about the devastating blow they were dealt when they learned that their unborn babies shared the same amniotic sack and placenta, meaning the odds of both children surviving was just 30%.

Mum-of-five, Carmelle, said: "We were initially told that they might have been conjoined twins but once they discovered they weren't they then gave us the options of terminating the pregnancy entirely or reducing the pregnancy down to one baby."

Adamant that neither of those would be an option, Carmelle recalls the moment that,her and Steve deciding to continue with the pregnancy, saying: "Just in a glance I knew Steve was united."

Much like Allison Noyce, Carmelle and Steve have their hands full with the now 20-month-old toddlers which they have dubbed 'miracles'.

We're overjoyed for the happy family!