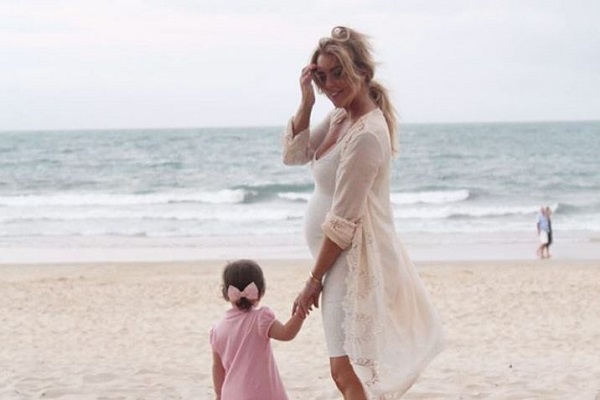 The internet is sending love to a mum blogger this weekend, after she shared the emotional moment her family said 'goodbye' to their stillborn daughter.
Australian Sarah Jane Young's daughter, Charlotte Rose, was born sleeping on January 10, at 21 weeks.
Sarah took to Instagram to share her story, posting a photo of her daughter's tiny little feet.
"Our hearts are beyond broken, and there will never be a day that goes by where we don't think about you – our sweet baby girl," she wrote.
While Sarah admitted that 'the anger couldn't be stronger' in the wake of losing her little one, her older daughter Mia Grace is helping them through.
She went on to post a now viral photo of the family all together on the bed, with Mia kissing her baby sister goodbye.
"My blessings have been magnified tenfold, and my amazement in a mother's capacity to love and nurture her family is at its highest.
"I wanted to share this family photo with you, because I am so proud and grateful," she added.
Sarah's posts are nothing short of inspiring, and we are certain that her words and sentiments will bring comfort to other mums who are hurting right now.