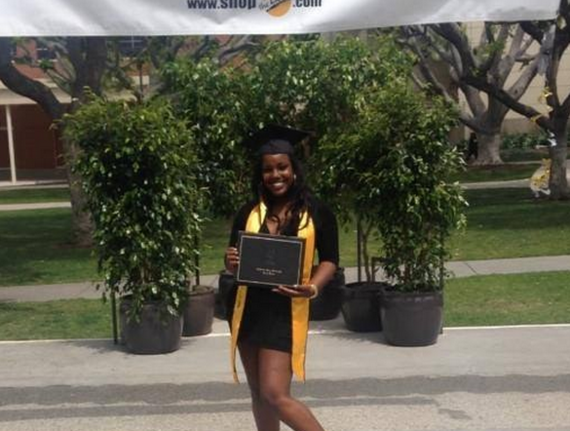 A woman has come under fire for being photographed
breastfeeding
her baby daughter at her graduation.
25-year-old Karlesha Thurman, who graduated from California State University Long Beach, has been shocked by the attention her photo has received, both good and bad.
While some people were supportive of the young mum breastfeeding her little girl, others were not so. People on Twitter blasted Karlesha for breastfeeding her child at her graduation, saying that it was inappropriate place for her to do so.
The mum shared the photo on a Facebook page called 'Black Women Do Breastfeed' and has since thanked the group for their support, saying: "I found out I was pregnant my last year of college, had my daughter one week into my last semester, she was my motivation to keep going, so me receiving my BA was OUR moment, so glad I captured the moment and so glad you shared it with the world so thank you again."