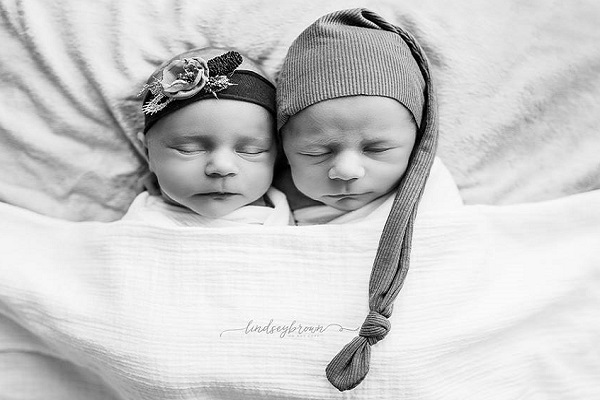 Hearts are swelling this weekend for a couple who lost one of their twins just 11 days after he entered the world.
Lyndsey and Matthew Brentlinger have shared stunning photos of twins William and Reagan, born on December 17, just over a week before the baby boy died.
The loving parents consider it a 'miracle' that William lived for as long as he did, and he was expected to be born sleeping.
The tot was diagnosed with a heart problem in the womb, and although his sister was born perfectly healthy, William was dying.
A friend of the couple, Mandy Edwards, got in touch with photographer Lindsey Brown, and asked her if she would come and photograph the twins together.
The family had no idea how long William would live for, and so although she was flat-out amid the Christmas rush, Lindsey happily obliged.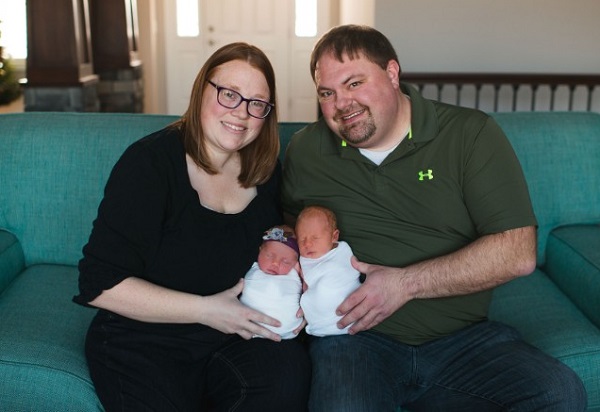 Lindsey proceeded to capture a series of truly stunning shots of William and Reagan, and gushed over the experience to news outlet CNN.
"I could not believe how perfect they both looked…William was extremely alert, as if he was trying to take it all in, while little Reagan slept and barely opened her eyes," recalled Lindsey.
Tragically, William passed away just days later, but the family have been left with beautiful mementos of their precious time with him.
"They were the happiest 11 days of my life," grieving father Matthew told local news site 13ABC.